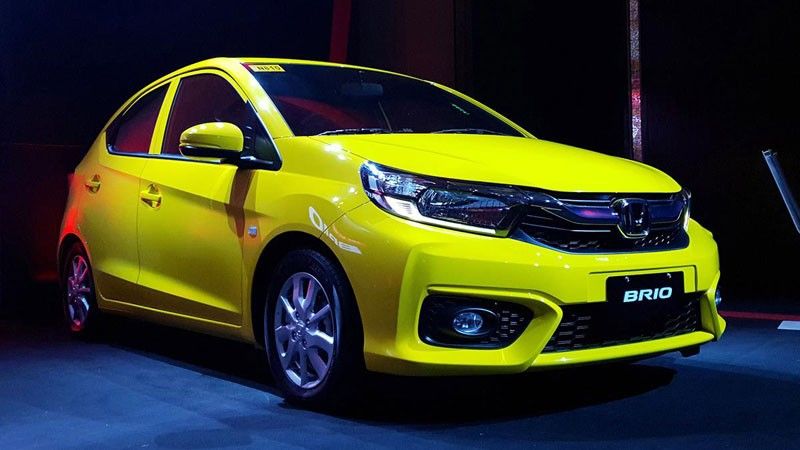 Honda rolls out new Brio model
MANILA, Philippines — Honda Cars Philippines Inc. (HCPI) has rolled out the new Brio to take advantage of the growing demand for affordable small cars in the country.
HCPI president and general manager Noriyuki Takakura said during the launch of the new Brio that the company decided to start selling the compact hatchback in the country due to the strong demand for small vehicles.
He said the A-segment passenger car category is one of the major contributors in the Philippine automobile industry, posting 40 percent contribution in total passenger cars for the first quarter of this year.
Given the growth in the first quarter, he said the company sees potential in the segment.
"With the strong demand for affordable small cars, Honda will introduce a new small compact hatchback designed to cater to the need of our valued customers for an affordable, practical, sporty and fun to drive car," he said.
Now on its second generation, the new Brio is powered by a 1.2 liter four-cylinder SOHC i-VTEC engine which has a maximum power of 90 ps at 6,000 rpm and 11.2 kg-m of torque at 4,800 rpm, mated to a continuously variable transmission (CVT).
For those preferring manual transmission, a five-speed manual transmission option is being made available for the 1.2 S MT Variant.
Apart from the 1.2 S MT, the Brio is available in three other variants such as 1.2 V CVT, 1.2 RS Navi CVT and 1.2 RS Black Top Navi CVT.
Customers can visit any of HCPI's 38 dealerships for the Brio which is available in the following colors: phoenix orange (exclusive for 1.2 RS Black Top CVT variant), carnival yellow (1.2 RS Black Top CVT and 1.2 V CVT variants), rallye red (1.2 V CVT and 1.2 S MT variants), modern steel metallic (1.2 RS CVT, 1.2 V CVT and 1.2 S MT variants) and taffeta white (all variants).
As a treat to customers, HCPI is offering the new Brio at an introductory price of P585,000 for the 1.2 S MT variant, P646,000 for the 1.2 V CVT variant, P727,000 for the 1.2 RS Navi CVT, and P732,000 for the 1.2 RS Black Top Navi CVT until June 30 this year.
As of the first quarter, HCPI sold 6,403 units, 3.6 percent higher than the 6,180 units sold in the same period last year.