Construction to grow into a P130-trillion industry under new 2030 roadmap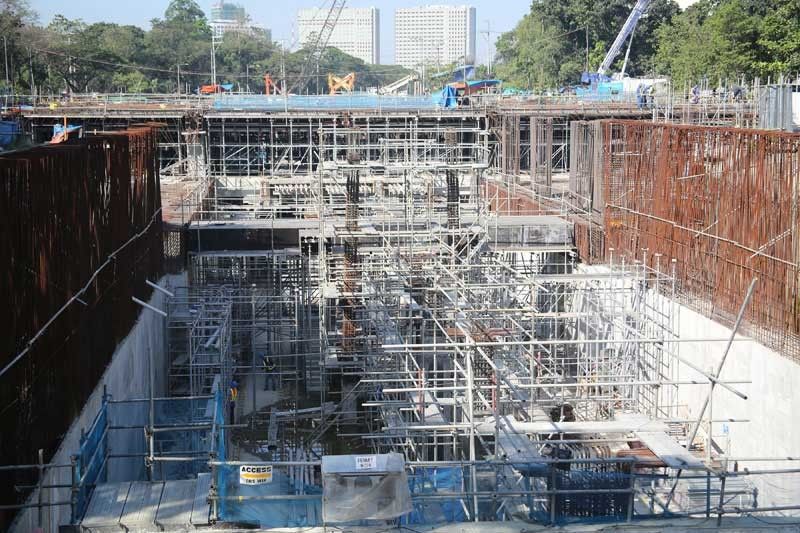 MANILA, Philippines — The construction industry is aiming to grow its contribution to the economy to P130 trillion by 2030 under its newly launched roadmap.
Trade Secretary Ramon Lopez said under the Construction Industry Roadmap 2020 to 2030 crafted by the Department of Trade and Industry through the Construction Industry Authority of the Philippines and the Philippine Contractors Association, the industry is aiming to boost its contribution to the economy to P130 trillion from just P2.3 trillion last year.
He said the value is 325 percent larger than the P43 trillion projected growth of the industry without a roadmap.
Implementation of the roadmap, he added, would increase job opportunities for construction to seven million by 2030 from four million last year.
The roadmap launched last week seeks to ensure the sustainability of the construction industry's growth and its competitiveness.
It is also expected to complement the government's push for infrastructure development through the Build Build Build program.
The roadmap identifies roadblocks in the construction industry, as well as ways to address such to achieve the targets.
"The roadmap is a proof of the Philippine government's holistic commitment in improving the quality of construction services consistent with principles of sustainability, increasing the number of globally competitive Filipino construction industry players, and equipping the whole project cycle with efficient and modern technologies," Lopez said.
Part of the roadmap is to come up with a law for a long-term infrastructure development program to ensure continuity even with a change in administration.
Under the proposed measure, the country would have a 30-year Infrastructure Master Plan which would set a budget of at least five percent of gross domestic product.
As the DTI is pushing for the development of the country as an artificial intelligence (AI) center for excellence, Lopez said industries like construction could produce higher value software and hardware products, as well as outputs with the use of technology.
"The role of innovation in construction development is very important. The construction ecosystem now has focus on finding solutions to the many challenges faced by the industry. And AI will be our answer to these challenges. An example will be machine learning that could optimize schedules to order target deadlines as well as detect discrepancies in blueprints and correct them through programmed scenarios. Imagine if the Philippines will be able to design and produce this kind of system for our construction industry. We could eventually start exporting knowledge processing in the future," he said.