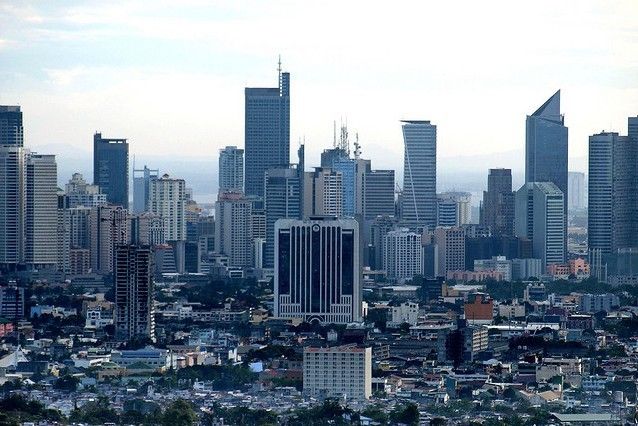 They're also one in saying that reclamation is a viable solution to the country's density problem.
File
Special Report: Proponents trumpet reclamation benefits
(Conclusion)
MANILA, Philippines — Proponents of reclamation projects all debunk criticisms against reclamation.
They're also one in saying that reclamation is a viable solution to the country's density problem.
In an interview with The STAR, Julianne Jorge, director at JBros Construction, said there is no more contiguous land of such size that is available for development especially in Manila, the capital.
JBros, a triple A contractor, is the proponent of the 419-hectare Horizon Manila Reclamation Project, a joint venture with the city government of Manila.
"Reclamation will provide so much more room for much needed development," Jorge said.
Those arguing against reclamation should look at existing and successful projects such as the SM Group's Mall of Asia, she said.
"Look at the whole area. Has it provided any negative impact on society?"
She said there have been no tsunamis or any incident which resulted in flash floods.
"Anyone who's been to MOA to enjoy the mall, the concerts, the establishments, or walked around there have not complained about these other reclamation projects," Jorge said.
The numerous establishments have provided a source of income to a lot of people, she said.
Citing the development in the MOA area, she said many were given the opportunity to buy premium land at a lower cost.
"All those who bought condominiums are earning now from Airbnb apps," she said.
Boosting LGUs' income
Reclamation also helps decongest cities and provides additional income for local governments.
"It is an empty canvas available for coordinated and planned urban living. It will help with decongestion. It will be a big source of income for the cities through additional real estate and other property taxes and business taxes," Jorge said.
All the reclamation projects have committed to the city that a portion of their profits will be set aside to fund housing projects for the city's informal settlers.
"There are so many benefits that additional land will produce especially on waters like the Manila portion of Manila Bay, which have been dead for a long time," Jorge also said.
All reclamation projects are mandated to comply with ECC requirements.
The landfill will come from PRA designated land fill areas which means no landfill will be taken from areas with existing marine life.
Edmund Lim, vice chairman of Manila Goldcast Development Corp. which is behind the Solar City project, said that proponents really address environmental concerns because they are required to secure an Environmental Compliance Certificate.
"Yung issues ng flooding, basura, flow ng tubig, sedimentation, na-address na natin yan," Lim said in a DZMM interview.
He added that proponents like them have tapped global partners to review the reclamation project.
Lim said they are only waiting for a notice to proceed from the Philippine Reclamation Authority before they begin developing a portion of Manila Bay.
Manny Fernandez, officer in charge for the Manila Waterfront project, also told DZMM that there have been many successful reclamation projects.
1900s shorline
The Philippine Reclamation Authority (PRA), the lead agency tasked to oversee reclamation, echoed the same position.
It noted, for instance, that the shoreline in the 1900s was actually in Taft Avenues.
"So the area of Luneta all the way to Roxas Boulevard are all reclaimed," PRA assistant general manager Joselito Gonzales said during a recent hearing at the House of Representatives on the different reclamation projects.
He said local governments and their private sector proponents are looking for additional land seaward because there are no more additional decent sized land space in the different cities because of urbanization.
Furthermore, he assured the public that if there are negative issues, the PRA could reject the project or opt not to issue any notice to proceed.
Conclusion
It is clear that reclamation has its advantages -- the creation of new land, tens of thousands of jobs, and additional tax income for the local and national government.
But the issues raised by environmental groups should not be ignored. They warn reclamation could affect marine life, biodiversity, and the environment in general.
Against this backdrop, it is now up to government regulators to make sure that every reclamation project is carefully scrutinized.
However, the problem lies in the fact that the process is sometimes mired in corruption, industry players told The STAR.
During the recent hearing at the House of Representatives on the different reclamation projects, for instance, lawmakers also said they want to review the joint venture agreements between local governments and their private sector partners.
Quezon City Rep. Winston Castelo said the joint venture agreements should not be disadvantagous to to the LGU.
For instance, he noted that the LGU's share should be based on the fair value of the land and not a grossly reduced price such as the case in one reclamation project in Pasay.
It's no secret that regulatory environments in the Philippines as well as local governments can, be prone to rampant corruption.
Will the Duterte administration's new Executive Order 74 governing reclamation problems be able to address this or just worsen the problem? For now, the answer is still anybody's guess.