MICP creates committee to address port congestion
February 28, 2019 | 12:00am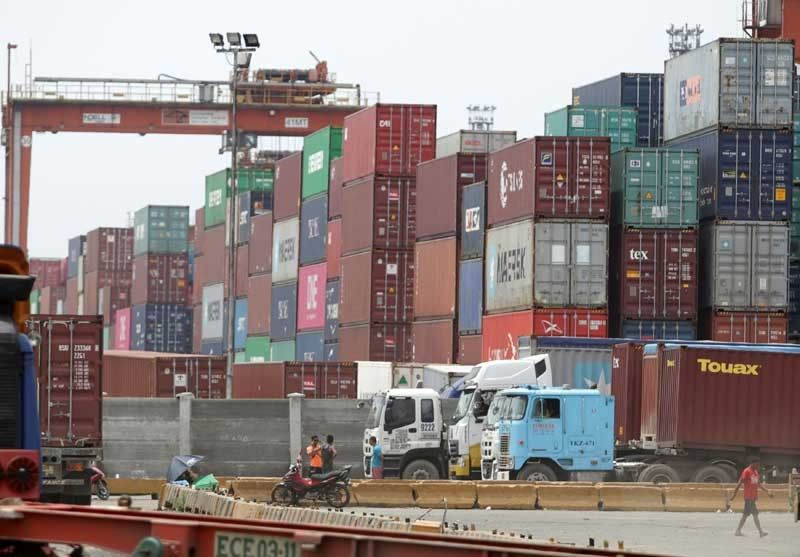 MANILA, Philippines — The Manila International Container Port (MICP) has established an oversight committee tasked to fast track the disposal and reduction of overstaying containers in the port, the Bureau of Customs (BOC) said yesterday.
In a statement, MICP district collector Erastus Sandino Austria said the port, in partnership with stakeholders and port operator International Container Terminal Services Inc. (ICTSI), has begun to take measures to address the looming congestion problem in its container yards.
"MICP is closely working with the port operator, shipping lines, and various stakeholders to address this issue," Austria said.
Over the past months, various organizations have expressed concern over the slow release of containers from ports, the long line of trucks outside the entrance of MICP's container yards, and the difficulty in the return of empty containers, among others.
MICP attributed the delay in the release of shipments to the influx of the volume of imports, the high number of overstaying containers, and the mounting issue on the return of empty containers.
To address the issue, Austria said the BOC is taking necessary measures to lower MICP's port utilization to ideal level.
For one, Austria said the MICP has created an oversight committee that has been tasked to hasten the proper disposal of containers in port.
The BOC said MICP is also continuously conducting auctions to reduce the high number of overstaying containers and relieve pressure from the yard.
Meanwhile, the ICTSI is also repairing the bay doors of the designated examination areas (DEA) inside the port, as requested by the MICP.
"This will allow MICP to inspect more containers which directly translates to the faster release of shipments," the BOC said.
Furthermore, MICP is working with ICTSI to move overstaying containers at the yards to an inland depot to provide immediate relief to the yard.
The BOC is currently in the process of drafting a Customs Memorandum Order (CMO), which will address the issue of overstaying empty containers in ports. In its current state, the CMO contains provisions that will discourage the storage of empty containers at the container yards.
The CMO instead promotes the storage of these containers at a separate depot outside the yards, and provides rules that will allow only those empty containers that will be loaded on to the ships to be brought inside the yards.