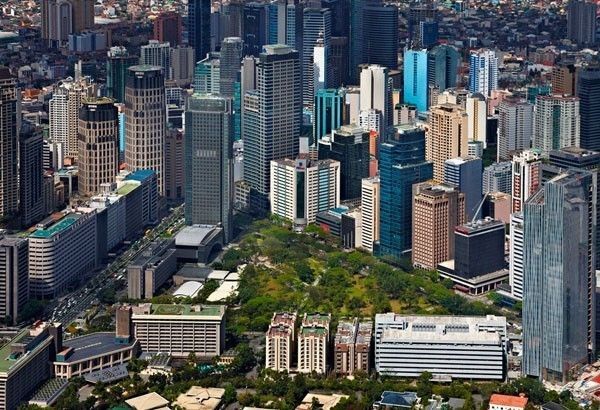 A British trade envoy says press freedom is important to foreign investors.
File photo
British trade envoy: Press freedom matters to investors
(Philstar.com) - February 21, 2019 - 7:55pm
MANILA, Philippines — Issues of human rights and media freedom are not separate, but important to investors, according to British trade envoy Richard Graham.
"Issues around human rights and freedom of media that sometimes seem separate from business actually come together," Graham said in an interview with the ABS-CBN News Channel.
"If you [businesses] like the nature of the environment in which business is happening," he added.
The questions over press freedom came a week after news executive Maria Ressa of Rappler was arrested by National Bureau of Investigation agents on charges of cyberlibel.

READ: NBI arrests Rappler CEO Maria Ressa
Asked whether press freedom matters to economic growth, Graham said, "I think it does matter that the government of the Philippines is sensitive, and I think it is still sensitive, to a wider reputation on these aspects and the knock-on affect on foreign investment."
He added that the foreign investors needs to be reassured of the Philippines upholds the rule of law.
"Everytime I come here, I always have that discussion and I always have the reassurance I've been looking for," he added.
When asked if he believes press freedom was under attack, Graham only went as far as to say that journalists were "under some pressure."
The Makati Business Club issued a stronger statement on the arrest of Ressa on Thursday, saying they "believe the authorities should err on the side of the freedom of the press that is a bedrock of all our rights and liberty."
"This and previous actions taken against Ms. Ressa and her organization could send a message to other journalists that only favorable reporting of the government will be tolerated," the statement added.
They also said that the free press serves as an "ally in the fight against corruption that we and the government espouse in order to encourage investment badly needed to generate employment and wealth that is truly inclusive."
Graham said that the UK government believes that "there are specific individual circumstances" affecting freedom of the press. He added that they have enough reassurance from the government on the protection of press and individual freedoms.
"The message is loud and clear. Freedom of media is something we want to treasure and safeguard," he added. — Ryan Macasero