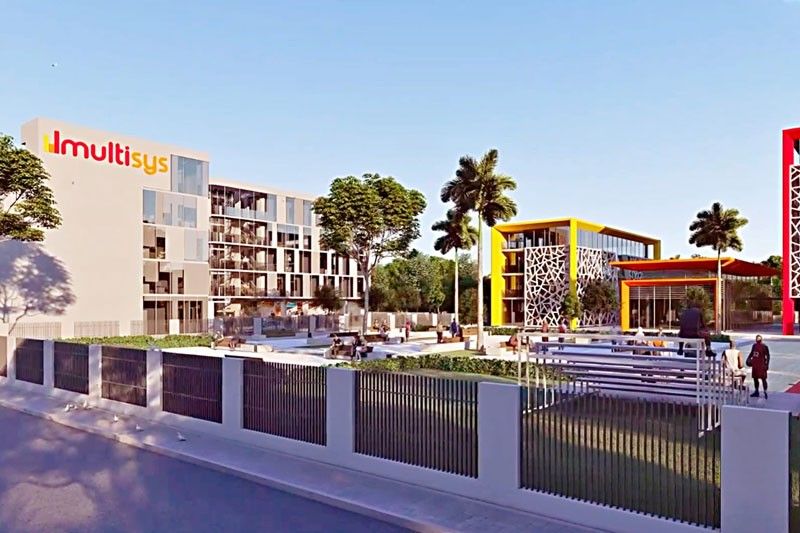 Multisys Smart Community is a Google headquarters- type office in Parañaque.
File
MVP Group's Multisys eyes 8 industries for new platforms
Iris Gonzales
(The Philippine Star) - February 18, 2019 - 12:00am
MANILA, Philippines — Multisys Technologies Corp., a software engineering solutions firm that is partly owned by the MVP Group's PLDT Inc., is focusing on eight industries in the country for its massive expansion plan.
In an interview with The STAR, Multisys CEO David Almirol revealed the company's grand plan of introducing new software solutions in eight industries that would change Filipinos' way of doing things.
As part of its expansion and focus on eight industries, Multisys will launch a new software solution every month that would enable companies and their customers a more convenient and cheaper way of doing things – from paying bills to setting appointments with doctors.
"Our company will focus on eight divisions," Almirol said.
These are IT, government, healthcare, utility, hospitals, banking, finance and academe.
"We will automate these industries and we will assemble the team to focus on different companies and conglomerates. Everyone would like to have a new system or improve on their existing systems," he said.
Multisys Technologies is a software engineering solutions firm that provides a wide range of cost-effective and full scale service to companies.
It seeks to empower businesses by providing vision, strategy, and outstanding implementation in advanced software solutions.
In particular, it specializes in user-customized applications that help companies in their e-commerce, e-tech, mobile applications, website development, and system automation needs.
At present, Multisys now has over 200 employees, including 75 full stack, elite programmers.
Recognizing Multisys' potential, Pangilinan-owned PLDT Inc. invested P2.15 billion in Multisys last year for a 45.73 percent percent interest in the Philippine software development and IT solutions provider.
One of the products Multisys will launch soon is a payments platform using MeCom, a copyrighted platform of Multisys that provides linkages to e-commerce systems across different channels.
This platform exclusively integrates e-commerce channels and can unify as a payment gateway.
The platform can be used, but is not limited to the following: outsourcing payment industries, banks and financial institutions, online transaction providers, unified government application sectors, online marketplace and payment gateway providers.
Another platform to be launched is HealthBox, which is a copyrighted platform of Multisys for healthcare services.
HealthBox would be managing operation of hospitals, electronic medical records, schedule of doctors, and integration of wellness partners including, health management organizations (HMOs) and pharmacies.
The platform would enable patients to book appointments and access their medical history, among others.
It can be used by public and private hospitals and clinics, pharmaceutical companies, HMOs and diagnostic and wellness centers.
With these eight industries, Multisys is optimistic of the strong revenues it would generate.
Asked if it would consider going public in the future, Almirol said it is definitely one of the options for the company.