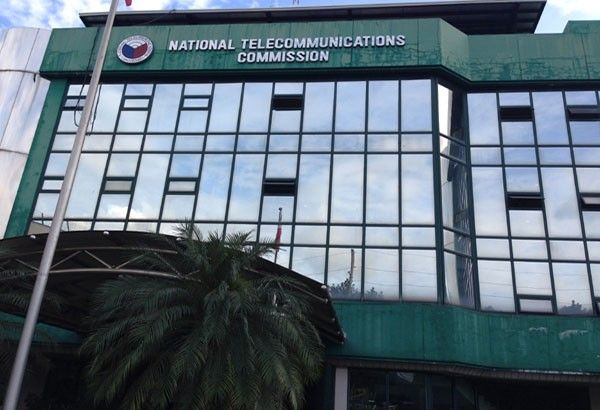 The NTC order signals the start of the 90-day post-qualification before the issuance and frequencies and necessary permit.
File photo
NTC confirms Mislatel as new third telco player
(Philstar.com) - November 19, 2018 - 6:30pm
MANILA, Philippines — The National Telecommunications Commission officially confirmed Mindanao Islamic Telephone Company (Mislatel) as the new third telecommunications player on Monday.
READ: China firm, Dennis Uy group win 3rd telco license

"For having passed the Preliminary and Detailed Evaluation phases, the NMP-SC (New Major Player Selection Committee) has determined that the first submission package of Mindanao Islamic Telephone Company, Inc. with Udenna Corporation, Chelsea Logistics Holdings Corp. and China Telecommunications Corporation (MISLATEL Group) was complete and compliant," the confirmation order read.
Just in: NTC order confirming Mislatel as the New Major Player, and signalling the start of the 90-day post-qualification before the issuance of frequencies and necessary permit @News5AKSYON @onenewsph @CarisaManuel pic.twitter.com/ATsmIaFnVa

— Bim Santos (@josebimbosantos) November 19, 2018
The consortium was granted provisional authority on November 9, after competitors Sear Telecom and PT&T were disqualified.
READ: A quick look at the three firms that submitted bids to be third telco
But Mislatel's winning bid has not been without controversy.
Critics have claimed Uy's friendship with Duterte had influenced the bidding. Uy had also donated at least P35 million to his campaign.
Palace officials have dismissed the claim as baseless. Presidential Communications Secretary Martin Andanar said in a radio interview that the "bidding for the third telco has been transparent."
READ: NTC junks PT&T, Sear appeals on third telco selection
China Telecom is the ninth largest telecommunications company in the world, according to the 2017 Forbes Global 2000 list. It's also the third biggest mobile service provider in China.
Philippine lawmakers have also raised security concerns over allowing China — a country claiming almost the entirety of the South China Sea — including areas Manila claims and calls the West Philippine Sea, to enter the local market.
On November 14, House Minority Leader Danilo Suarez (Quezon) threatened to stop China Telecom from entering the market, citing national security and privacy concerns.
Suarez said during a press conference, "I will go to court and invoke national security to stop China Telecom from participating in the telecoms industry."

According to TV5 and ONE News, the order signals the start of the 90-day post-qualification before the issuance and frequencies and necessary permit. — Ryan Macasero