US-China trade war to bring 'mild disruption' to Philippines, think tank says
November 1, 2018 | 6:32pm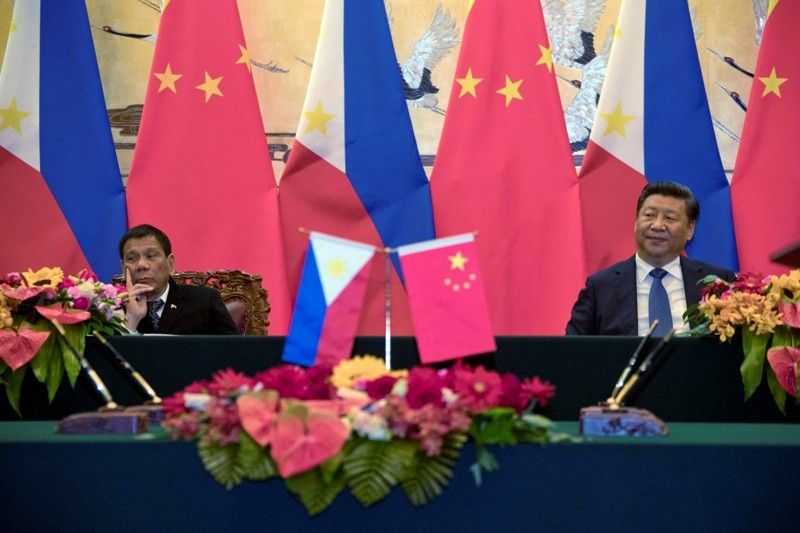 MANILA, Philippines — The Philippines is among the economies in Asia that will be disrupted by the trade war between the US and China, the Economist Intelligence Unit said in a study released Thursday.

In September, US President Donald Trump announced an additional $267 billion in tariffs on Chinese goods, to which China responded by announcing $60 billion in tariffs on American goods a few weeks later.

The EIU study looks at how the trade war will impact various sectors in China's neighboring countries.
A study by UBS Investment Bank last July said that the trade war would "not have as large an impact in the Philippines as in other economies." That study said that "the Philippines is even shaping up to be an attractive investment destination for Chinese companies engaged in automobile manufacturing, electronics, and business process outsourcing (BPO)."

READ: Philippines to benefit from US-China trade war
ICT sector to see most impact
The Economist looked specifically at the automotive, information communications technology, and textiles and manufacturing sectors.

It noted that the trade war would have an impact in the Philipipnes' ICT sector and in automotive manufacturing, but would have no impact on the Philippines' textile and manufacturing industries.

According to the study, the Philippines' information and communications technology sector will be the most-impacted sector, due to its reliance on China "for shipments of ICT intermediate components from that economy."

The study said to "not expect the Philippines to benefit massively from any shift in ICT export supply chains, owing to its weak regulatory environment." It added, "the country's underdeveloped digital ecosystem will also be a further hindrance to investment with the internet speeds slowest in Asia."
The Department of Information and Communications Technology is in the process of naming a third telecommunications company that is seen to improve telco coverage and connections speeds in the country.

The study said that the ICT sectors of Japan, Singapore, South Korea and Taiwan will also be disrupted by the trade war.

Meanwhile India, Indonesia and Thailand will mildly benefit, and Malaysia and Vietnam will strongly benefit, from the trade war.
Philippine automotive sector to 'mildly benefit'
In the automotive sector, however, the study says the Philippines will "mildy benefit" from the trade war owing to having a "strong auto components manufacturing and export sector, built largely to support Japanese supply chains." But it noted that, "its legal and foreign investment regimes are not particularly attractive."
Along with the Philippines, Vietnam, Indonesia and India's automative sector will get "mild benefits," while Thailand and Malaysia will gain "strong benefits" from the trade war.
Japan, South Korea, Taiwan and Singapore however, will feel a disruption in the automotive sector.
Since President Rodrigo Duterte took office in 2016, his administration has been pursuing closer economic and security ties with China, actively pursuing the Asian power as an investor in its ambitious "Build, Build, Build" infrastructure program. Duterte has secured at least $24 billion in investments since taking office.

Economic managers expect to sign billions more in loans, guarantees, and economic and technical cooperation deals, when Xi visits Manila later this month.

READ: Philippines lines up 5 economic agreements with China