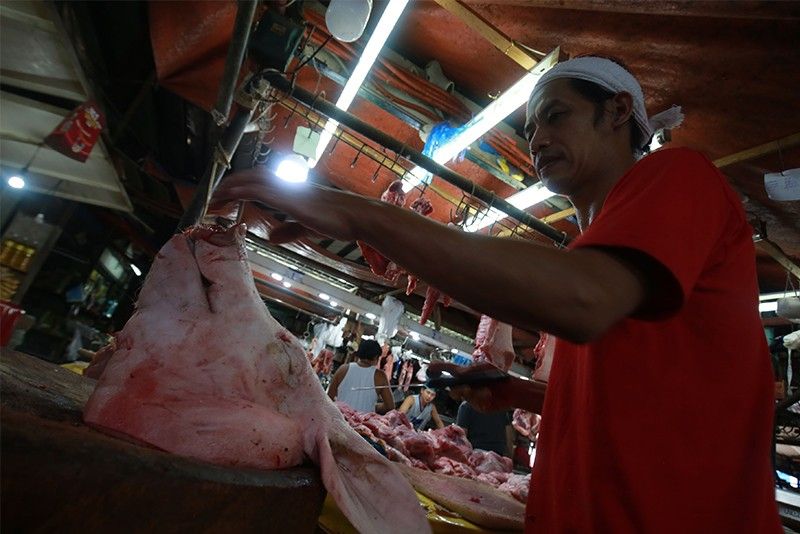 Philippine inflation seen soaring above 7 percent in entire Q4
MANILA, Philippines — Philippine inflation will likely soar above 7 percent from October to December this year, according to analysts at ANZ Research, who see rising prices as "a bigger challenge" in the country.
In a research note, ANZ economists said the forecast-beating inflation print last August, as well as the damage to agriculture caused by Typhoon Ompong imply that inflation this year will peak "significantly higher than initially expected."
Inflation jumped to an over nine-year high of 6.4 percent in August, amid food supply bottlenecks, a weak peso and recent surge in international oil prices. Higher excise taxes slapped on other goods last January also contributed to inflation.
Meanwhile, some analysts expect domestic inflation to jump higher in September after the powerful "Ompong" flattened vast swathes of farmland in northern Luzon, which produces much of the nation's rice and vegetables.
"We estimate that inflation will remain above 7 percent for all of [fourth quarter] 2018," ANZ Research said.
Interest rate hikes
In a bid to temper consumer demand that likely lifted commodity prices, the Bangko Sentral ng Pilipinas has delivered rapid-fire interest rate hikes of 1.5 percentage points since May, its strongest action against inflation since 2000.
Monetary authorities have likewise conceded to missing their 2-4 percent target band for inflation this year and next, with inflation seen averaging 5.2 percent in 2018 and 4.3 percent in 2019.
In a statement issued last week, the central bank predicts inflation in September to spike at around 6.8 percent. If realized, last month's inflation rate would be the fastest since the 7.2 percent recorded in February 2009.
The low end of the central bank's inflation outlook for September was at 6.3 percent, while its worst-case-scenario estimate for the month was at 7.1 percent.
To address food supply bottlenecks, President Rodrigo Duterte, for his part, recently signed four orders seeking to streamline the entry and delivery of imported farm products.
"The government has proposed nine measures, including lifting import restrictions on products like rice and sugar to curb inflationary pressures. These reforms are positive, in our view," ANZ Research said.
"We believe that a combination of monetary and non-monetary measures is essential to deal with both the demand and supply-side drivers of inflation," it added.
Risks 'more entrenched'
Philippine policymakers have been concerned about threats posed by soaring prices on the economy, which posted a sluggish growth of 6 percent in the second quarter, the slowest pace in three years.
Some analysts expect economic growth to continue to decelerate over the second semester of the year as tighter monetary policy and higher inflation weigh on consumer spending, which accounts for about seven-tenths of the Philippine economy.
Based on actual economic expansion posted in the first half, ANZ Research said it expects a full-year growth of 6.5 percent this year for the Philippine economy, slightly lower than the previous estimate of 6.6 percent.
ANZ Research also said risks on the Philippine economy have become "more entrenched," adding that firm domestic demand, higher inflation and diminishing external buffers increase the odds of further policy tightening.
"On monetary policy, we expect the BSP to deliver another 25bp hike at their December meeting to take the policy rate to 4.75 percent, following a cumulative 150bps of hikes since May," ANZ Research said.
"Whether that will help restore investor confidence hinges on the trajectory of inflation. However, the 8 percent decline in the peso year-to-date, coupled with strong oil prices, will underpin inflation in the near term," it added.
The Philippine Stock Exchange index, a barometer of investor confidence, extended its retreat in morning trade Tuesday, sliding 113.90 points or 1.58 percent to 7,108.18. Traders said market investors are staying on the sidelines ahead of the scheduled release of the September inflation figure on October 5.