Duterte certifies security of tenure bill as urgent measure
September 25, 2018 | 12:06pm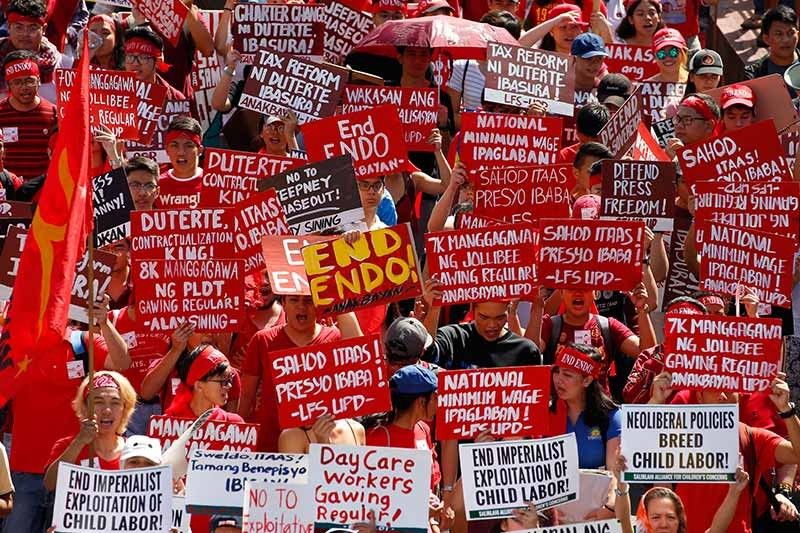 MANILA, Philippines — President Rodrigo Duterte has certified as an urgent legislative measure a bill that seeks to ensure job security.
Among President Rodrigo Duterte's campaign promises was to bar the abusive practice of hiring employees on short-term contracts that were then repeatedly renewed. Last May, he signed a much-awaited executive order prohibiting "illegal contractualization."
Despite the issuance of the order, the president, however, noted that a mere EO is not enough to ensure job security. The government is still to amend any of the labor laws.
In a letter to Senate President Vicente Sotto III dated September 21, Duterte requested for the "immediate enactment" of Senate Bill 1826.
Fast-tracking the bill's enactment will "strengthen workers' security of tenure by prohibiting the prevalent practices of contractualization and labor-only contracting which continue to immerse our workers in a quagmire of poverty and underemployment," the president told Sotto.
Presidential certification allows Congress to proceed with the third reading of the bill once the measure is approved on second reading without having to wait for at least three days in between as otherwise required by the Constitution.
RELATED: Duterte calls on Congress to end labor contractualization
House passed bill in January
Last January, the House of Representatives approved on third and final reading the security of tenure bill. The House version of the bill does not ban contractual labor, which employers' groups say companies need during busier seasons.
The measure is pending second reading in the Senate.
Various stakeholders have expressed their concern that removing endo, a Filipino-coined term for "end of contract," without making it clear that "legitimate contractualization" will remain, might make the country less competitive.
"We laud the move of the President certifying our Security of Tenure Bill as a priority measure. It is important that we pass this into law to finally put an end to work schemes like 'endo' and labor-only contracting," said Sen. Joel Villanueva, principal author and sponsor of the measure.