Infographic: Regional inflation rates in August
September 5, 2018 | 8:10pm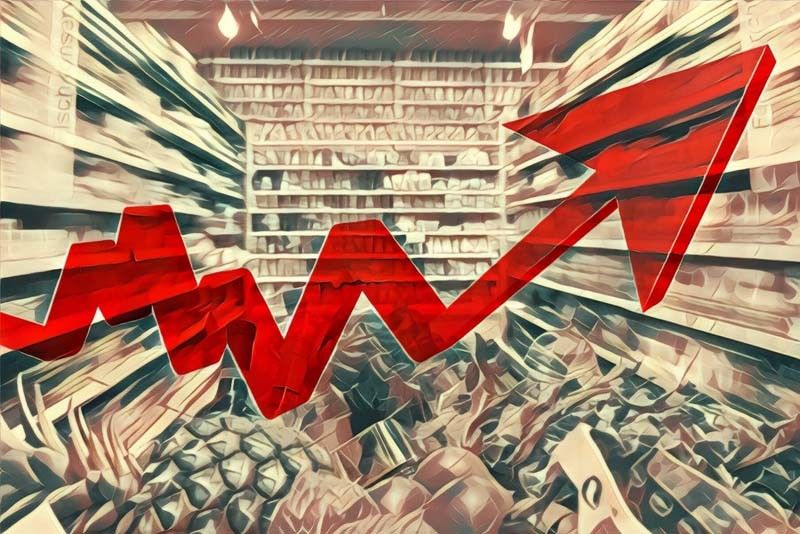 MANILA, Philippines — Philippine inflation rose to its highest level in nearly a decade in August, putting pressure on the central bank to lift its policy rates for the fourth time this year to temper rising commodity prices that have been hitting the poor the hardest.
But Filipinos from different parts of the country don't feel the sting of inflation the same way.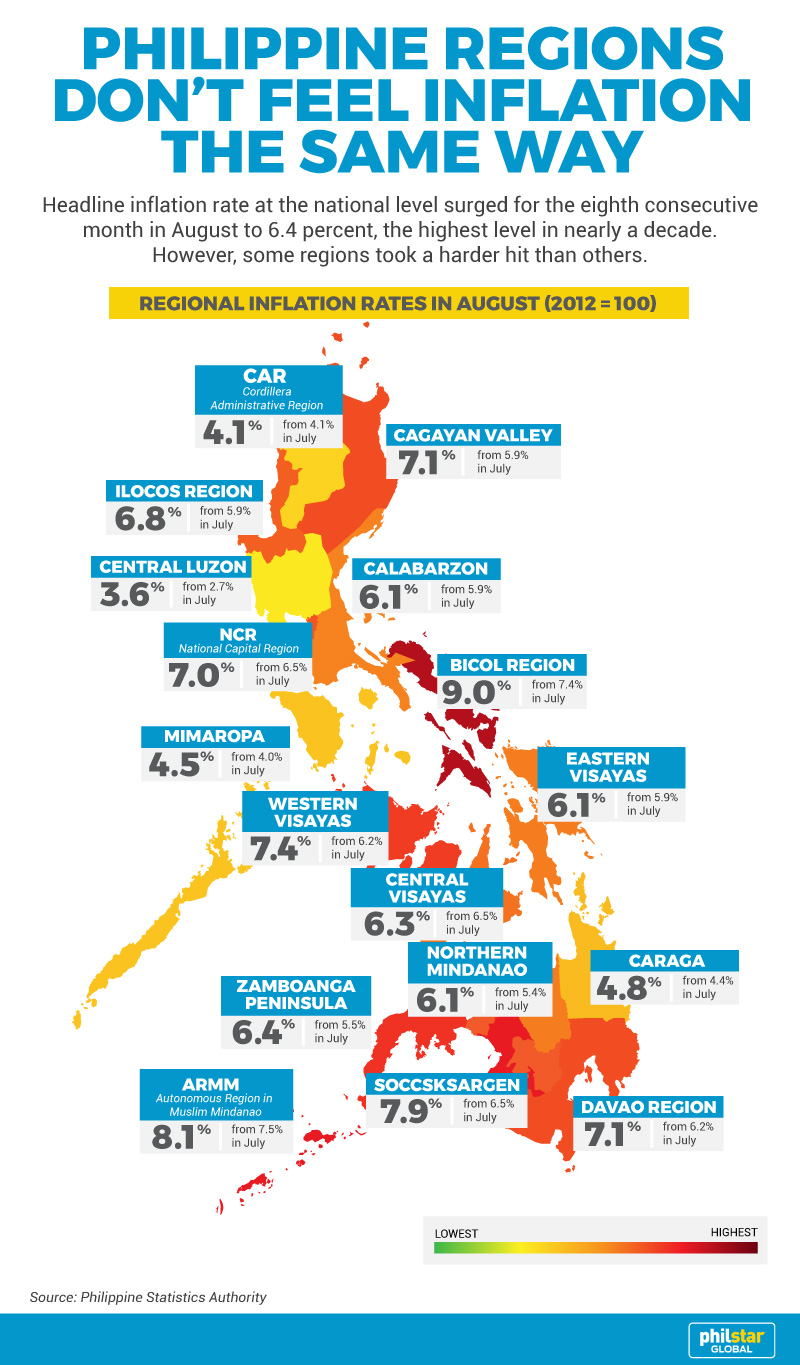 Last month, inflation at the national level accelerated to 6.4 percent, the fastest pace since the 6.6 percent posted in March 2009.
But in the National Capital Region, inflation rate clocked in at 7 percent in August, up from July's 6.5 percent.
Filipinos in the Bicol Region were hit the hardest at 9 percent while the Autonomous Region in Muslim Mindanao, which has strife-torn communities, felt an inflation rate of 8.1 percent.
On the flip side, the lowest regional inflation rate was recorded in the food-abundant and agriculturally-productive Central Luzon Region at 3.6 percent.
"It is most critical at this point to restore inflation back to the target range soonest and securely anchor inflationary expectations," Bangko Sentral ng Pilipinas Governor Nestor Espenilla, Jr. said. — Ian Nicolas Cigaral