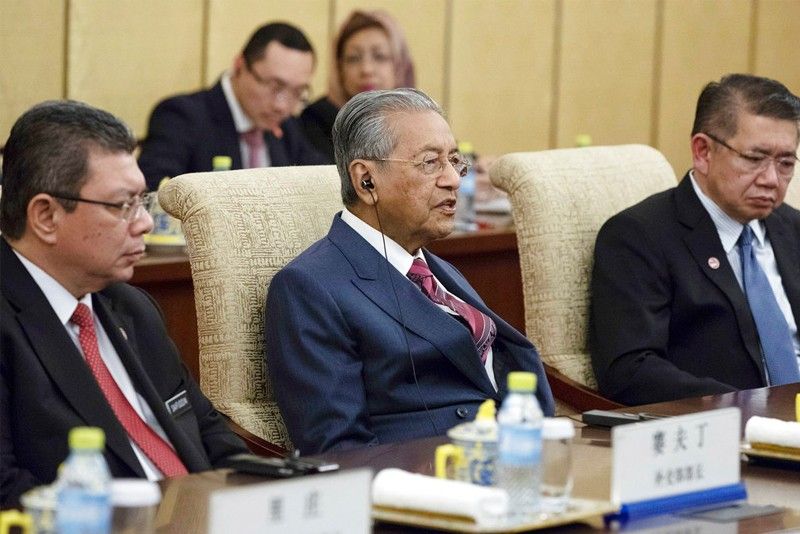 Malaysian Prime Minister Mahathir Mohamad, center, speaks to Chinese President Xi Jinping (not pictured) during their meeting at Diaoyutai State Guesthouse in Beijing, Monday, Aug. 20, 2018.
Roman Pilipey/Pool Photo via AP
Malaysian PM says China-financed projects canceled
(Associated Press) - August 21, 2018 - 4:10pm
BEIJING — Malaysia's state news agency has cited Prime Minister Mahathir Mohammad as saying that multibillion-dollar China-financed projects have been canceled.
Bernama says Mahathir told Malaysian reporters during the final day of a visit to Beijing on Tuesday that both Chinese President Xi Jinping and Premier Li Keqiang understood the reasons behind the cancellations and "accepted them."
The projects comprise a $20 billion East Coast Rail Link and two energy pipelines worth $2.3 billion.
The projects had been suspended pending renegotiation.
Malaysia's new government has called for drastic cuts to the projects' ballooning cost, which it estimates at more than $22 billion. Some of that money has already been paid and could be difficult to recoup.