MWSS calls for watershed protection
August 20, 2018 | 12:00am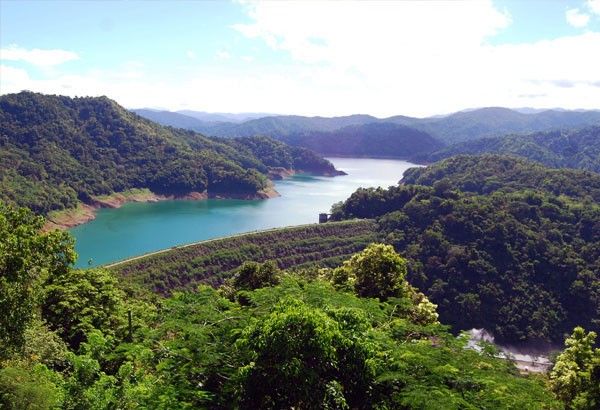 MANILA, Philippines — The Metropolitan Waterworks Sewerage System (MWSS) urged for sustainable integrated watershed management program following the recent increase in the turbidity level of raw water in Ipo Dam which affected supply in several parts of Metro Manila.
MWSS administrator Reynaldo Velasco said MWSS and the concessionaires should come up with an integrated approach towards sustainable management and protection of the watersheds to ensure stable water supply in the metro and nearby provinces.
For the long-term, MWSS targets to implement a Corporate Forestry Watershed Legacy Program to encourage the adoption by various corporations and other entities of thousands of hectares of denuded portions of Ipo Dam.
Velasco said the three concessionaires – Maynilad Water Services Inc., Manila Water Co. Inc., and Bulacan Bulk Water – can initially adopt 50,000 hectares each at Ipo as part of the Corporate Forestry Watershed Legacy Program.
"This is geared towards integrated watershed management plan to reforest, maintain favorable environmental conditions and to improve the quality and amount of potable water supply to our constituents," he added.
Trees in the watersheds absorb rainwater which channels it into streams, rivers, and eventually dams where fresh water is sourced, thus, protecting trees in the watersheds and helping lessen the turbidity on the quality of water among the dam caused by numerous landslides.
The Ipo Dam, for one, is still experiencing several illegal logging, slash-and-burn farming, and charcoal making as the main causes of deforestation.
"The enhanced sustainable watershed management program will help reduce greenhouse gas emissions as a result of deforestation and forest degradation, increase carbon sink capacity, and improve water flow regulation," Velasco said.
Furthermore, MWSS is encouraging other big corporations such as the MVP Group, Ayala Corp. and San Miguel Corp., to be part of the Annual Million Tree Challenge as well as proper management, protection and nurturing of trees in the critical watersheds.