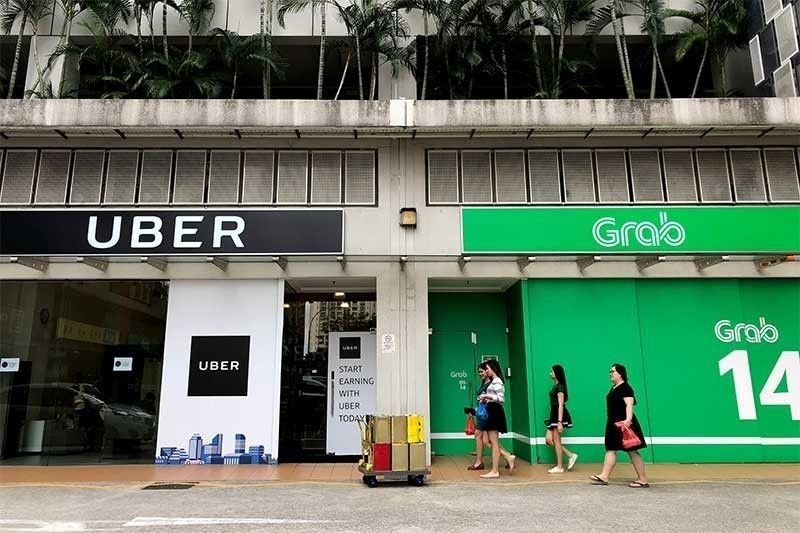 The Philippine Competition Commission on Monday ordered two ride-hailing services to explain why Uber shut down operations despite its order to continue pending a review.
File
Competition commission orders explanation on Uber's shutdown despite order
MANILA, Philippines — The Philippines' anti-trust agency on Monday ordered two ride-hailing service companies to explain why they failed to continue operating Uber's platform as it reviewed the deal that would see its Southeast Asian business gobbled up by rival Grab.
Uber on Sunday announced that its app would not be available in the Philippines starting Monday and advised its clients to download Grab's app to book their rides.
This announcement came despite the order of the Philippine Competition Commission for Uber to continue its operations while it reviewed Grab's acquisition of its rival.
Uber's Philippine operations were supposed to shut down on April 8.
"The parties are given until April 17 to explain why they have failed to continue operating the platform, as required in the Interim Measures Order," the Philippine anti-trust office said in a statement.
PCC said that it would continue its review of the potential effects on competition of the merger of Grab and Uber which was expected to lead to the former's dominance of 93 percent of the ride-hailing market.
"When a big player buys out its competitor, there will be many economic and legal factors that need to be scrutinized. PCC intends to expedite the completion of the review ahead of the allowed timeframe given how it is imbued with public interest," PCC said.
PCC said that although the factors that led to Uber's decision to leave the Philippine and the Southeast Asia markets rendered the review "less than ideal" this would not derail its oversight function.
Although the entry of new players to the local market was welcome, PCC said that these new firms would have only seven percent of the market as established companies had the advantage of an existing user base.
"This means that when you buy a firm, in effect, you also get its customer base. This is an advantage that a newcomer does not have. PCC's review will take into consideration these factors to level the playing field in this market," it said.
Uber's decision to leave the Southeast Asian market faced hurdles after several anti-trust agencies moved to delay the transaction pending their reviews.
The Philippines has put a cap of 65,000 on the number of ride-sharing vehicles, and this is periodically reviewed every three months.
If the PCC raises a concern over the Grab-Uber acquisition deal, the two firms may propose changes. The commission may file a case to block the deal if they will not voluntarily modify the arrangement.