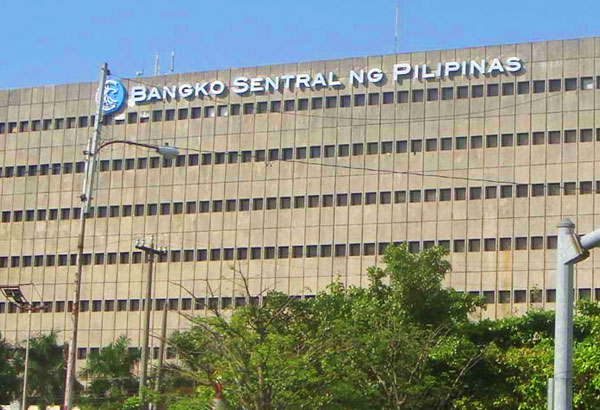 The new coins will be formally launched in July 2018, coinciding with the anniversary celebration of the central bank. File
'Give piso a chance': BSP asks public to try new coins out first
MANILA, Philippines — The Bangko Sentral ng Pilipinas has appealed to the public to give the new designs for coins a chance after a lawmaker called on the monetary authority to immediately recall what he called "confusing coins."
The central bank regularly redesigns bills and coins to help prevent counterfeiting.
Last Monday, the BSP unveiled the New Generation Currency coins, which are made of nickel-plated steel to be more durable, resulting in a metallic silver color for all denominations.
But for Rep. Jericho Nograles (Puwersa ng Bayaning Atleta party-list), the NGC coins are "misleading the public," adding that the creation of new designs "lacked consultation with any school of the blind."
In response, BSP Deputy Governor Diwa Guinigundo said the central bank will launch a nationwide campaign to help people get familiarized with the new series of coins.
The central banker also stressed that the new designs and dimensions were approved by the Philippines' policy-making Monetary Board, and were endorsed to President Rodrigo Duterte, who accepted the recommendations.
"We respect the sentiment of some of our countrymen, including party-list Representative Jericho Nograles. But I would like them first to see and feel the complete series," Guinigundo was quoted as saying in reports.
"I am sure once they have seen and felt the coins and start knowing why we used nickel-plating which results in metallic silver for all six denominations for security and durability, they would be more open," he added.
"Let me clarify that the BSP spent at least two years to design the coins after a thorough survey of people's sentiment and preferences and a comprehensive study of the latest technology in producing coins."
The new coins will be formally launched in July 2018, coinciding with the anniversary celebration of the central bank.
The BSP earlier said the varied sizes and designs of the new coin series should enable the public to distinguish one from the other.
Related video: