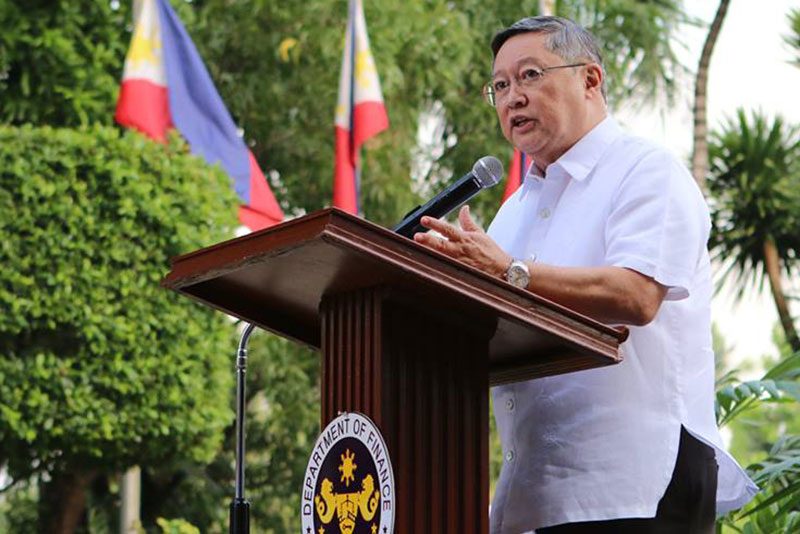 The Department of Finance is targeting to introduce this year the rest of the tax reform packages that mainly cover property and capital income taxation. DOF/Released
DOF sees timely passage of tax reform packages within 2018
MANILA, Philippines — The Department of Finance is upbeat for the timely passage of the Duterte administration's remaining tax reform packages, including the second one recently filed in Congress seeking to gradually cut corporate income tax rates and reduce fiscal incentives to investors.
Finance Secretary Carlos Dominguez III expressed the hope that lawmakers can begin hearing the second package of the Comprehensive Tax Reform Program as soon as the Congress resumes its regular session in May.
"With the timely filing of the measure in the House, we are optimistic that this proposal, along with the remaining tax reform packages, would be approved by the Congress within the year," Dominguez said in a statement.
House Bill (HB) No. 7458 provides for a one-percentage point reduction in the current 30 percent corporate income tax every year for domestic corporations, resident foreign corporations and non-resident foreign corporations starting 2019, provided that the cut would not reach lower than 20 percent.
The bill also seeks to "modernize" investment incentives to ensure that only industries that provide positive spillover to the economy, based on rigorous cost-benefit analysis, are given incentives.
Early this month, BMI research warned that investments could slow over the near-term amid "uncertainties" over the government's proposed conditional corporate tax reduction and repealing of fiscal incentives.
The unit of Fitch Group added that while the proposed tax reforms may be fiscally prudent, it will likely make the Philippines less competitive versus its regional peers.
But according to Finance Undersecretary Karl Kendrick Chua, incentives will remain to be granted, but "more judiciously this time."
"The DOF recognizes the role of incentives to encourage investments," Chua said.
The DOF is targeting to introduce this year the rest of the CTRP packages that mainly cover property and capital income taxation.
On December 19, President Rodrigo Duterte signed into law the first of up to five planned tax reform packages, which cuts personal income tax rates while projected revenues to be foregone will be offset by higher excise levies on petroleum and automobiles, among others.