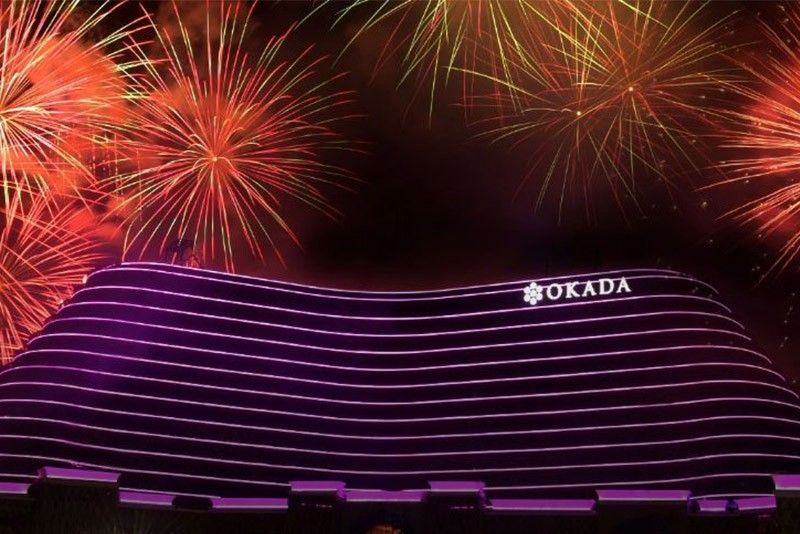 Okada Manila is an integrated resort in Parañaque, Metro Manila.
Okada website
Okada faces 2nd lawsuit from Tiger Resort
MANILA, Philippines — Japanese gaming mogul Kazuo Okada is facing a second lawsuit from Tiger Resort Asia Ltd. for allegedly committing fraudulent acts.
Tiger Resort is the operator of Okada Manila, the latest integrated casino resort to open at the Entertainment City in Parañaque.
In a recent announcement, Universal Entertainment, the parent company of Tiger Resort, said it has completed the filing of a damage suit against Okada in Hong Kong, as Tiger Resort Asia's head office is in Hong Kong.
The company filed the equivalent of a 20 billion yen lawsuit (roughly $176 million) against Okada for damage it suffered "due to his negligence of duty as a board member."
This is the second damage lawsuit filed against Okada by his very own company, which earlier ousted him as chairman.
"Between February and March of 2015, Okada, in order to collect the loan credit of Okada Holdings Ltd., which is owned by Okada and members of his family, to a Li Jian, and further in order to procure funds for his personal use of making a payment for artworks, Okada had Tiger Resort provide a loan of HK$135 million (approximately two billion yen at the exchange rate at the time) without requesting any collateral and without imposing any interest, to Goldluck Tech Ltd., the representative of which is Li Jian, and refunded the funds to Okada HD," Universal Entertainment said.
Universal Entertainment had found out about this and other transactions last year, immediately ordering Okada's suspension.
It found out several similar cases committed by Okada.
In February 2014, Okada Holdings Ltd., a company entirely owned by Okada, entered into land transactions in South Korea through Okada Holdings Korea which allegedly violated governance standards.
Another case involves a May 11, 2015 transaction wherein Okada issued a bearer check of HK$16 million from a bank account under the name of Tiger Resort, of which, at the time, Okada was a director.
On the 14th of the same month, Okada withdrew $16 million from a back account of Tiger Resort based on this check.
Okada had denied any wrongdoing even as this is not the first time his name was dragged into a controversy.
In 2012, Okada was ousted as a shareholder by Wynn Resorts on allegations he gave gifts to Philippine gaming regulators.