Stricter rules vs dirty money take effect
January 4, 2018 | 12:00am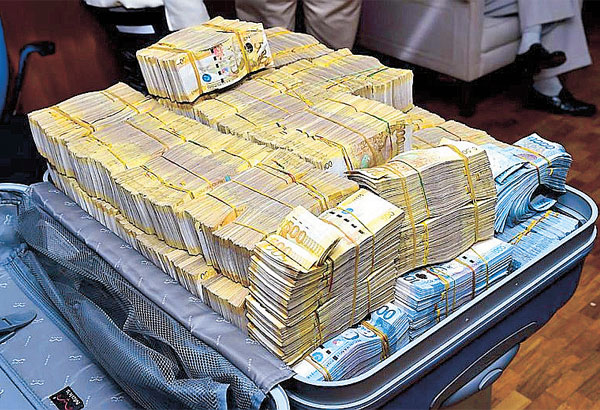 MANILA, Philippines — Banks, insurance firms and securities dealers will face stricter registration and reporting guidelines starting today, the Anti-Money Laundering Council (AMLC) said.
Mel Georgie Racela, executive director of the AMLC Secretariat, earlier described the new guidelines as a significant step toward improving the quality and usefulness of information and reports submitted by covered persons.
"The AMLC had long wanted a revamp of the system and rules on registration and reporting due to the surge in the number of covered persons, and thus, of their transactions," he said.
The amended Anti-Money Laundering Act of 2001 and the 2016 Revised Implementing Rules require covered persons to submit suspicious transaction reports (STRs) within five days from the occurrence.
This includes the date of determination of the suspicious nature of the transaction that should not exceed 10 calendar days.
"Finally, the adoption of the ARRG (AMLC Registration and Reporting Guidelines) should strengthen the tools available to the council in its fight against money laundering and terrorism financing," he added.
The four-part ARRG consolidates under one issuance all related AMLC resolutions. It is part of the comprehensive effort to provide the legal and policy framework for registration by covered persons into the AMLC's online system and to ensure proper and timely compliance with reporting procedures.
Racela said the imposition of appropriate sanctions, after observance of due process, would ensure a culture of compliance among the covered institutions.
"Moreover, the quality of STRs had to be improved. The AMLC had to find suitable ways to establish a central linkage among the supervising authorities that would facilitate our coordination," he said.
The ARRG, he explained, highlights the importance of the covered person's compliance officer having access to all customer information files and transactions through the electronic or manual customer monitoring system.
He added two new facilities would now allow covered persons to upload Know-Your-Customer (KYC) documents for STRs and e-returns via the AMLC portal, if the reason for suspicion is based on the predicate crimes of kidnapping for ransom, drug trafficking, hijacking, destructive arson, and murder, including those perpetrated by terrorists against non-combatant persons and similar targets, and acts of terrorism and terrorism financing.
The uploading of KYC documents and electronic returns for freeze orders took effect last Jan. 2.
Although the ARRG applies to a wide range of covered persons, it excludes casinos which would have a separate set of registration and reporting guidelines.
He pointed out casinos were recently included as covered persons under the AMLA pursuant to Republic Act No. 10927 or the Casino Law.
Based on the results of the second National Risk Assessment (NRA) on money laundering and terrorist Financing, the AMLC reported that over P10 billion worth of funds were laundered in the country in 2015 and 2016.