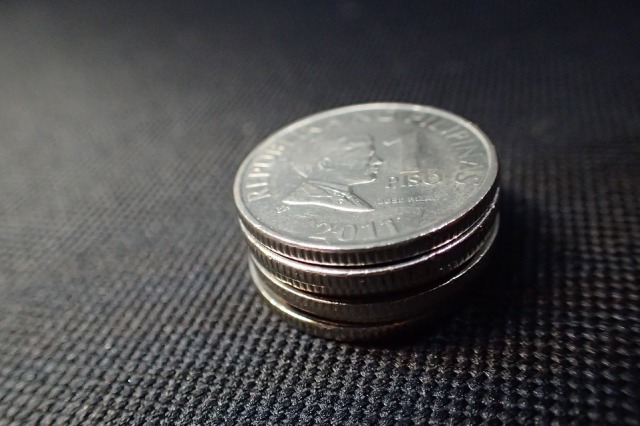 The local currency closed at a fresh six-month high of 49.93 to $1 Friday from Thursday's 49.98 to $1. This was the strongest level for the peso since closing at 49.91 to $1 last June 19. File
Peso firms up vs dollar in 2017
MANILA, Philippines — The peso ended the year on a positive note, gaining five centavos against the US dollar, bringing the full year depreciation of the local currency against the greenback to only 0.42 percent.
The local currency closed at a fresh six-month high of 49.93 to $1 Friday from Thursday's 49.98 to $1. This was the strongest level for the peso since closing at 49.91 to $1 last June 19.
It opened stronger at 49.9 but weakened to hit an intraday low of 50.01 before rebounding to reach an intraday high of 49.89. Volume amounted to $742.2 million, higher than the $625.3 million recorded last Thursday.
The peso, dubbed as the weakest currency in the region, rebounded strongly after plunging 4.12 percent to hit a fresh 11-year low of 51.77 to $1 last Oct. 25 due to the normalization path of the US Federal Reserve, rising geopolitical tensions between the US and North Korea, and the projected current account deficit amid strong imports to help sustain the country's economic expansion.
A trader from a local bank said the rally of the peso could be traced to strong inflows with the Philippine Stock Exchange index (PSEi) hitting a new all-time high of 8,552.42 after gaining 23.33 points.
The stock market gained 25.02 percent after closing at 6,840.64 last year.
The trader also pointed out the Bangko Sentral ng Pilipinas (BSP) was likely in the market to rebuild the country's thinning foreign exchange reserves.
The gross international reserves (GIR) thinned further to a two-year low of $80.31 billion in November from the revised $80.42 billion in the same period a year ago.
The forex buffer is equivalent to 5.4 times the country's short-term external debt based on original maturity and 3.7 times based on residual maturity.
Despite the decline, the BSP's Monetary Board revised upwards the projected GIR this year to $80.7 billion equivalent to 8.2 months worth of import cover instead of $80.5 billion or 8.3 months worth of cover.
For 2018, the central bank sees the forex buffer thinning to $80 billion equivalent to 7.5 months worth of import cover.
BSP Governor Nestor Espenilla Jr. earlier traced the strengthening of the peso to the combination of strong remittance and equity inflows as well as the softness of the US dollar.
He also said the country's economic fundamentals remain attractive reinforced by the signing of Republic Act 10963 or the Tax Reform for Acceleration and Inclusion (TRAIN) law.