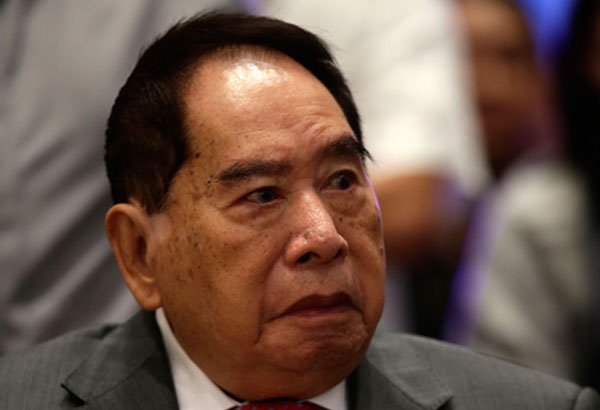 Ninety two-year-old businessman Henry Sy has been named by Forbes magazine as the world's richest Filipino for ten consecutive years. Philstar.com / File
Sy family climbs to 9th spot in Forbes' wealthiest Asian clans list
(philstar.com) - November 15, 2017 - 2:27am
MANILA, Philippines — The family of SM Investments Corp. Chairman Henry Sy made it to the top ten of Forbes magazine's third annual ranking of Asia's 50 wealthiest business families.
With a net worth of $20.1 billion that was up 57 percent in 12 months, the family of Sy, the richest man in the Philippines, climbed to the 9th spot of the elite club from last year's 17th place, Forbes said.
Founded in 1960, the Sy-controlled SM Investments has become the largest retailer in the Philippines, with interests in consumer-centric sectors like property, banking and retail.
READ: Forbes: Henry Sy world's richest Filipino for a decade now
Aside from the Sy family, the Zobel clan, which owns Ayala Corp., also made it to this year's roster, placing 43rd in the ranking with a fortune of $6.13 billion.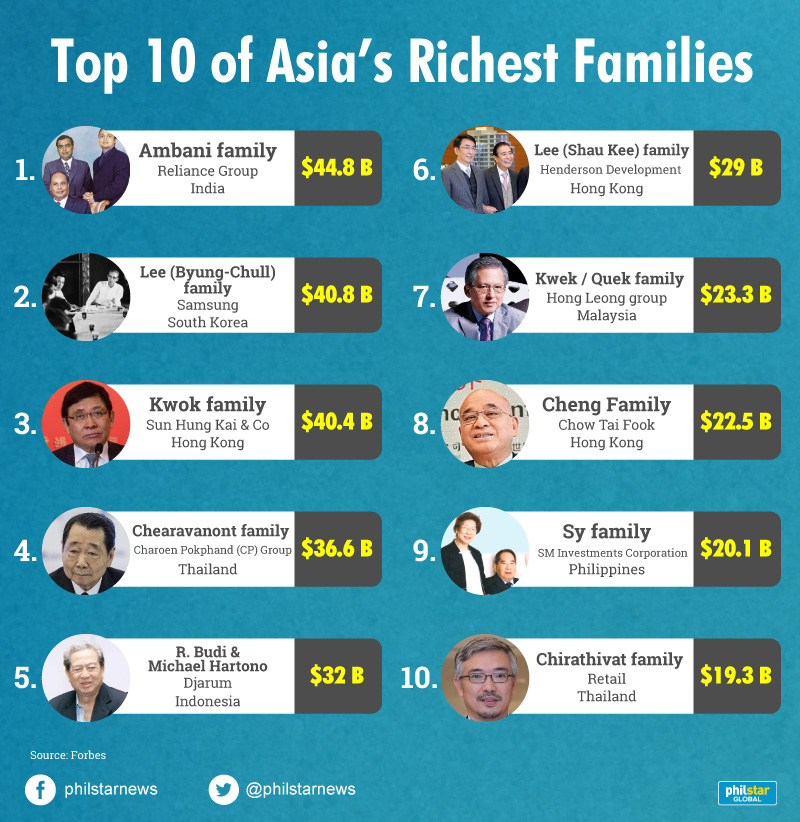 Meanwhile, the Aboitiz clan of the Philippines and the Koos of Taiwan both fell short by small margins, Forbes said.
"Indeed, 43 clans from the 2016 list added to their net worth from a year ago. A key reason: Asia's stock markets jumped 25% overall for the year ended October 31, according to the MSCI AC Asia Index," Forbes said.
"Collectively, the 50 families on our list are worth a record $699 billion, up by nearly $200 billion from last year," it added.
The Lees of Samsung Electronics lost the top spot of this year's list to the Ambani family of India, which was the biggest gainer in dollar and percentage terms, according to Forbes.
"Their net worth rose by $19 billion, to $44.8 billion, superseding the Lees of the Samsung empire to claim the No. 1 spot. That perch was always occupied by the South Korean family, which still saw its wealth swell by $11.2 billion," the business magazine said.