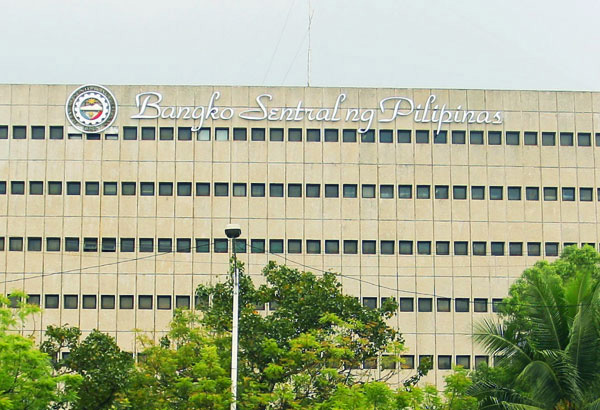 The Bangko Sentral ng Pilipinas (BSP) announced yesterday it has signed a restatement agreement of its third bilateral swap arrangement with the Bank of Japan (BOJ). File
BSP, Bank of Japan renew bilateral swap arrangement
MANILA, Philippines — The central banks of the Philippines and Japan renewed a deal for easier peso to yen – vice versa – transactions to further strengthen economic and trade ties between Manila and Tokyo.
The Bangko Sentral ng Pilipinas (BSP) announced yesterday it has signed a restatement agreement of its third bilateral swap arrangement with the Bank of Japan (BOJ).
The arrangement enables the Philippines to swap its local currency against Japanese yen, in addition to dollars of up to $12 billion equivalent for the Philippines and $500 million for Japan.
The restatement agreement took effect yesterday. The swap arrangement between central banks will allow credit in their respective currencies, making currency transactions easier.
"The authorities of both countries believe the strengthened bilateral financial cooperation will contribute to the stability of financial markets, promote the use of local currency including the Japanese yen in Asia in the medium term, and thereby further develop growing economic and trade ties between the Philippines and Japan," the BSP said in a statement.
In August 2001, the BSP and BOJ, acting as agent for the Minister of Finance of Japan, concluded their first one-way bilateral swap arrangement amounting to $3 billion.
In May 2006, the BSP and BOJ signed a second bilateral swap arrangement under the Chiang Mai Initiative. The one-way swap was transformed into a two-way swap under the second BSA. The size of the swap commitment of the Minister of Finance of Japan to the two-way swap was doubled to $6 billion from $3 billion while the BSP made a new swap commitment of $500 million.
Under the arrangement, the BSP can swap up to $6 billion while the Minister of Finance of Japan can swap up to $500 million in the event that an immediate need arises that would require balance of payments or short-term liquidity support.
In October 2014, both central banks signed a third bilateral swap arrangement for protection against global financial market risks.