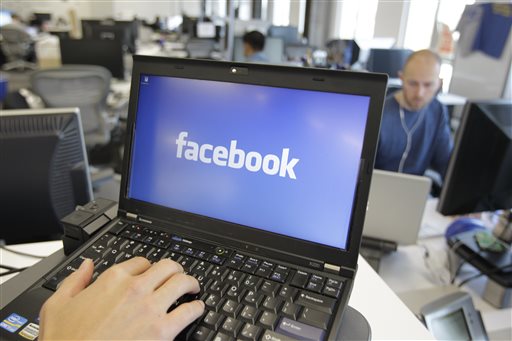 Ginger Baker, product lead for mobile financial services at Facebook said during Friday's launch the partnership gives individuals an easier option to send money or pay bills through the integration of PayMaya and GCash on the Messenger app. File
PayMaya, GCash link up with Facebook
MANILA, Philippines — Mobile money payments providers PayMaya Philippines Inc. and GCash have partnered with Facebook to enable individuals to send money, pay bills or buy mobile data using the Messenger app.
Ginger Baker, product lead for mobile financial services at Facebook said during Friday's launch the partnership gives individuals an easier option to send money or pay bills through the integration of PayMaya and GCash on the Messenger app.
To start a transaction, an individual simply needs to search @PayMayaOfficial or @GCashOfficial on the Messenger app and the chatbot will provide a menu of options.
New users can create their PayMaya or GCash account using the Messenger app, while those with existing accounts can link to the app.
The service is currently available only to Android users.
Baker said Facebook decided to enter into a partnership with PayMaya and GCash given the opportunity seen in the country to provide individuals with tools to connect not just with family and friends, but to services as well.
She said 69 percent of individuals in the Philippines currently do not have a bank account.
In terms of domestic remittances, 90 percent are made among family members and existing services require additional costs and processes.
Messenger is also among the most popular messaging apps in the country.
For his part, PayMaya Philippines chief operating officer Paolo Azzola said the integration of PayMaya with Messenger allows the firm to reach the unserved and underserved people in the country.
"Our mission is to make cashless payments available for all and this new channel via Messenger will help us enable more people," he said.
GCash president and chief executive officer Albert Tinio said the partnership would allow the firm to serve more individuals.
"We want everyone to enjoy cashless convenience on their mobile phones, and we think that these new tools will improve the financial lives of our customers," he said.