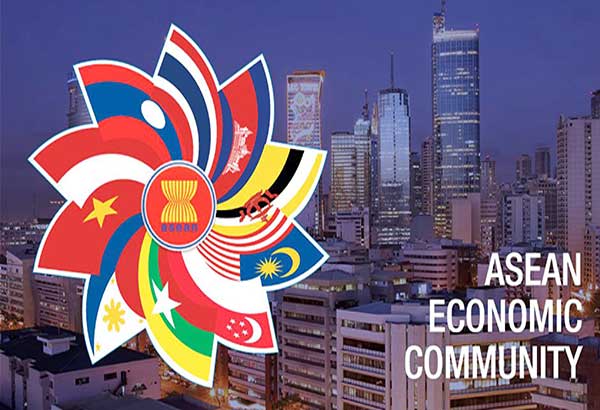 Non-tariff barriers bog down Asean economic integration
(The Philippine Star) - July 27, 2017 - 4:00pm
MANILA, Philippines - The excessive use of non-tariff measures, unaddressed issues on labor mobility and barriers to trade in services are hampering the integration process of the ASEAN Economic Community (AEC), ADB economists said.
In a blog entry on the ADB website titled "Will 2025 be the final deadline for the AEC?" Jayant Menon, lead economist for trade and regional cooperation and Anna Cassandra Melendez, consultant for the economic research and regional cooperation department, said the adoption of the AEC Blueprint 2025 is a promising roadmap to attaining economic integration as it addresses "more difficult areas of reform."
The Association of Southeast Asian Nations (ASEAN) fell short of its target of realizing the AEC by end-2015, deferring the implementation of 105 out of 506 measures. The so-called successor blueprint adopted in November 2015 laid out the work for regional integration in the next 10 years.
The ADB economists said the region's greatest success as a trade bloc has been in the reduction of tariffs. Around 96 percent of tariff lines in ASEAN are now at zero percent and this is expected to increase to 98.67 percent by 2018.
"Thanks to ASEAN's commitment to open regionalism, commitments under the AEC have served as a springboard for wider multilateral liberalization," said the authors.
As a result, more than 70 percent of intra-ASEAN trade are now made at a most-favored nation (MFN) rate of zero percent.
Gains in tariff liberalization, however, have been offset by the rise in non-tariff measures, the economists said.
The number of non-tariff measures rose from 1,634 to 5,975 between 2000 and 2015.
"There are also challenges to tackling barriers to trade in services. AMS (ASEAN member states) have more restrictive services policies in general than any other region in the world, except for the Gulf States," the authors said.
They added the region also has yet to fully address issues of labor mobility to include unskilled labor, not just skilled workers.
Mutual recognition agreements have been reached for eight professional qualifications, but these cover only 1.5 percent of ASEAN's total workforce.
"Not surprisingly, pursuing behind-the-border reforms and policy harmonization has proven the most difficult. Seeking uniformity in regulatory rules remains challenging given the widely different levels of development and often clashing national interests. The result has been delays in the implementation of specific initiatives as well as in the ratification of signed agreements and their alignment with national laws," the economists said.
The AEC 2025 blueprint promises to address gaps in regional integration and addresses areas of reform that are more difficult to carry out. These include reducing non-tariff barriers, simplifying rules of origin, and accelerating and deepening the implementation of trade facilitation measures.
"There are plans to begin negotiations on and eventually implement the ASEAN Trade in Services Agreement. Overall, there is greater emphasis on harmonizing standards and regulatory convergence," they said.
The new blueprint also attempts to make the AEC integration process more inclusive by supporting micro, small and medium-sized enterprises and entrepreneurs to ensure they also benefit from ASEAN integration.
The blueprint, however, requires strict compliance among its members, as it explicitly defines mechanisms to ensure that the ASEAN member states comply with their commitments, the ADB economists said.
"ASEAN has a long history of issuing declarations, action plans, and frameworks that are not always translated into decisive and expedient actions," the authors said.
"This (compliance) will be key if we are to avoid setting yet another deadline for the AEC come 2025," they added.