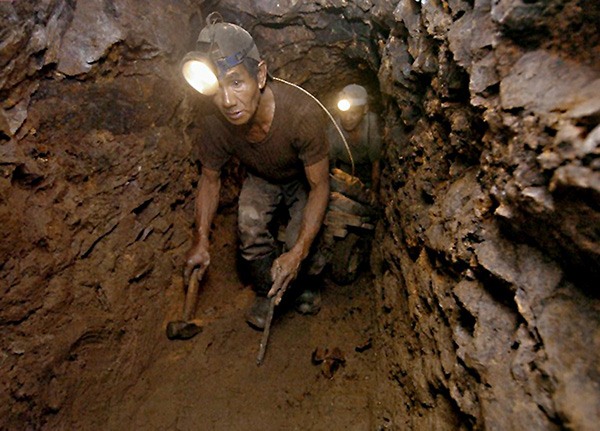 Department of Environment and Natural Resources Secretary Roy Cimatu assured foreign investors that the agency would continue to push for clean and green energy, promote proper management of water resources and solid waste, and ensure responsible mining. File
DENR assures foreign investors on environmental initiatives
MANILA, Philippines - The government has maintained that the Philippines remains to be a sound and stable investment ground for environment and mining initiatives.
Department of Environment and Natural Resources (DENR) Secretary Roy Cimatu assured foreign investors that the agency would continue to push for clean and green energy, promote proper management of water resources and solid waste, and ensure responsible mining.
Investors earlier expressed concern over the mining industry given the reforms initiated by former environment chief Gina Lopez.
Cimatu said the agency has introduced improvements in the implementation of the Environmental Impact Statement (EIA) system, as well as the processing and issuance of tree cutting permits for development projects.
"We have provided facilities for online application for environmental compliance certificate to shorten the process and the authority to issue cutting permits of planted trees has been delegated to the regional office," he added.
DENR is promoting the deployment of clean and green energy sources through the implementation of the Clean Development Mechanism (CDM) and the recently-signed Joint Credit Mechanism (JCM) between the Philippines and Japan.
CDM is a financial mechanism under the Kyoto Protocol which enables developed countries to implement cost-effective emission reduction projects in developing countries.
DENR has been designated as the national authority for CDM, while its attached agency Environmental Management Bureau will serve as the Secretariat.
To date, 119 CDM project applications have been received, 70 of which have been registered comprising of 21 large-scale and 49 small-scale projects, most of which are renewable energy initiatives.
Meanwhile, JCM is a low carbon growth partnership that facilitates greenhouse gas emission reductions or removals through projects implemented by companies or cities from the partner countries.
JCM is expected to promote the transfer and use of clean and green technology. Potential projects under the mechanism are in the areas of renewable energy, energy efficiency and waste handling and disposal. – With Rhodina Villanueva