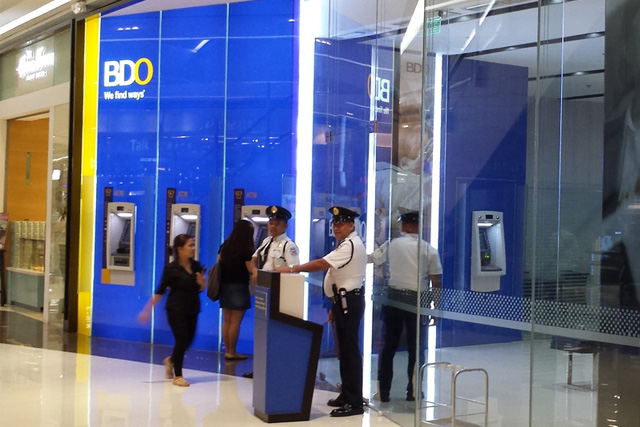 BDO chief market strategist Jonathan Ravelas said the market barometer would range between 7,700 to 8,000 levels. Wikimedia Commons, File
PSEi looks to retest 8,000 mark
MANILA, Philippines - The Philippine Stock Exchange index (PSEi) is seen testing anew the 8,000 level amid the guarded stance of investors ahead of the policy meeting of the Bangko Sentral ng Pilipinas (BSP).
BDO chief market strategist Jonathan Ravelas said the market barometer would range between 7,700 to 8,000 levels.
"Look for a break above the 8,000 levels to trigger tests towards the 8,150 to 8,200 levels. Immediate support and resistance is seen at 7,650 and 8,000 levels, respectively," he said.
Last week, the PSEi fell 1.35 percent week-on-week to 7,882.22 as investors took profits after the US Federal Reserve raised its policy rate for the second time this year.
The market printed a high of 8,028.22 last week.
Moving forward, online trade portal 2TradeAsia said investors are taking a guarded stance after the US Fed raised interest rates by 25 basis points.
"As markets digest the Fed's latest 25-basis point interest rate hike, various Fed members will have their speeches throughout the week. This could be one way of assessing the Fed's plan to trim its $4.5 trillion balance sheet this year" it said.
Aside from the Fed, investors would be looking at second half demand prospects, it said.
It added the focus will now shift to the BSP's Monetary Board for its policy meeting on June 22 to be presided by outgoing BSP Governor Amando Tetangco Jr.
"This will be the final meeting of outgoing BSP chief Tetangco. However, consensus point towards an unchanged rate as May's inflation settled lower at 3.1 percent. The same might prevail toward early third quarter, with crude futures trailing at the low-end. Moving forward, the BSP is seen to raise benchmark rates by at least 25 basis points before the year ends, to keep pace with benchmark securities and expectations of improved demand in the second half that may support higher pricing," it said.