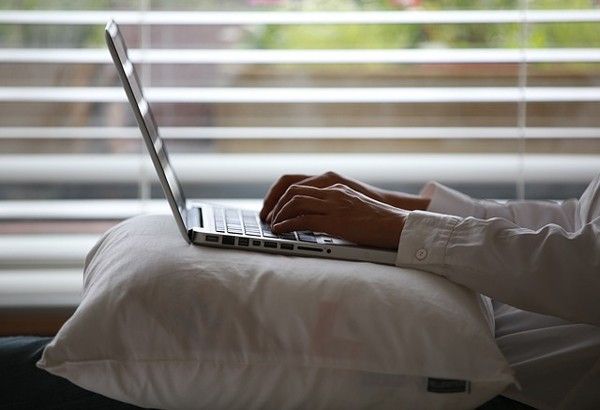 Advancements in mobile technology and connectivity have made it more possible for modern-day employees to work from anywhere, anytime.
Tips to making your remote team more productive
(philstar.com) - January 17, 2017 - 5:52pm
MANILA, Philippines — The latest Global Business Survey from workspace provider Regus found that nearly 60 percent of people in the Philippines (52 percent worldwide) now work remotely for at least half their working week.
Several key factors contribute to Filipinos working remotely. Headaches from commuting was a key reason cited by many survey participants — a global issue especially in growing cities like Manila where daily commute can take anywhere from one hour to more than three hours.
Good thing the advancements in mobile technology and connectivity have made it more possible for modern-day employees to work from anywhere, anytime.
An increasing number of Filipinos value the flexibility that technology provides in managing both work and life. Millennial workers are also more aware of their environment, wanting greater flexibility and control over work-life balance, which often leads to a conflict between traditional work practices and changing norms in the modern milieu.
The key to successful remote working, however, is staying productive through good time management.
What can employers and employees do to make it really effective? Here are five tips.
1. Use technology to build trust
Gaining trust from your manager and co-workers can be a challenge without daily face-to-face interactions as in an office. Take advantage, then, of technology to keep an open communication with your team.
Checking in with them via different platforms such as email, online chat apps, telephone calls and other messaging services can mean a lot to your co-workers. Try keeping a group chat window or webcam stream open all day if possible. It helps your team to discuss as they would if they were working side-by-side, ask questions or open ideas up to the floor.
Alternatively, an automated micro-reporting system allows everyone to share small progressions. When one person finishes a task, the group gets an alert. This keeps everyone in the loop and lets them benchmark their own productivity against their peers'.
2. Use a professional workspace
Everyone needs a quiet and calm workspace, something that might not always be possible at home. Having a workplace that is free from distractions will boost productivity for remote workers.
Commuting a short distance to a professional environment like a Regus Centre can provide this at a fraction of the cost of a fixed office. If a café or a library is more suited to your needs, you can also do that. As long as you recognize the types of environment that encourage you to work productively, working remotely should not be a problem for you.
3. Be strict with work processes and targets
This is more for managers than the workers themselves. Managers, for remote workers to avoid feeling isolated, strict operational processes are vital. Things like signoff procedures, quality control checkpoints and daily targets should always be kept sharply in focus.
Consider drawing up new job contracts to help people understand that these processes must be embedded in everything they do. Making sure that key productivity indicators (KPIs) are met daily or weekly will ensure that nobody slacks off in the team.
4. Have some team spirit
Once or twice a month, get your whole team together for a face-to-face meeting. It could be a company "away" day, or a strategic planning session. Organize a weekly online gaming session, host a regular quiz night via Skype, or simply use instant messaging for socializing as well as business.
Find the meeting place that is most convenient for the whole team rather than forcing everyone to fly to the head office, especially if it's too far from most of your workers. The key point is this: Don't let your remote team be strangers to each other.
5) Organize one-to-one meetings
According to a Harvard Business Review article in 2013, management is worried about how remote workers spend their time. Also, because management also finds it difficult to quantify and qualify how some workers spend their time, the former finds it difficult to provide a solution to their observations.
The solution is this: Arrange frequent one-on-one meetings with the line managers and your direct reports to review productivity, report on successes, hear feedback and define your next set of goals.
Managing a remote team, or being an employee of a team that works remotely, should not be a hindrance to success at the workplace. Knowing your own abilities and recognizing where and how you work best will be the key to success in the constantly evolving workplace.
READ MORE:
Quiz: Would people want to work for your business?
Setting up your startup office? Here are 14 useful tips
How to stay productive wherever you work
Quiz: Can your desk hint about your work attitude?
How to get work done on the go