BOI readies new 2-year IPP
December 22, 2016 | 12:00am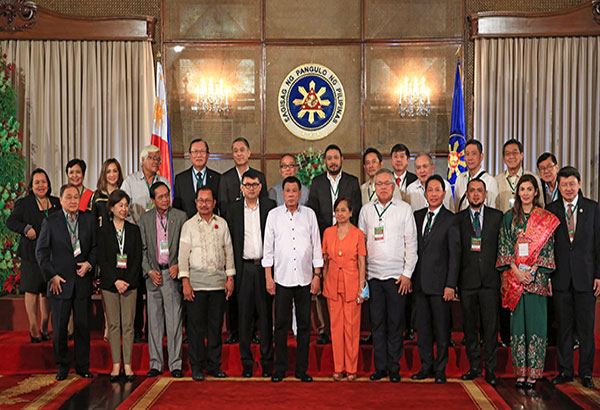 MANILA, Philippines – The Board of Investments will finalize next week a new investment priorities plan (IPP) which will include the construction of drug rehabilitation facilities, environment and climate change-related projects, and public-private partnership projects to be undertaken by local government units.
Trade Secretary and BOI chair Ramon Lopez said the 2017-2019 IPP would be submitted to President Duterte once everything is finalized.
Lopez expects the President to sign the IPP before the year ends.
The IPP is a list of priority investment activities that are qualified to be given incentives.
"We're adding new areas and we're deleting some," Lopez said.
Other key additions to the IPP are inclusive business projects or those that integrate the poor in their core business operations.
Lopez said incentives previously given to housing projects in Metro Manila would likely be removed under the new IPP.
"So only projects outside Metro Manila would qualify for incentives. But there will be a cap, as housing projects beyond P2 million would not be entitled anymore," he said.
As far as tourism accommodation projects are concerned, all locations except in Boracay will be open for incentives.
"Developers are already investing there so no need to provide incentives there anymore," Lopez said.
Preferred activities listed in the 2014-2016 IPP include manufacturing, agribusiness and fishery, services, economic and low-cost housing, hospitals, energy, public infrastructure and logistics, and PPP projects.
The BOI said the draft 2017 IPP has set specific objectives that will make investments more relevant to the economy and the society.
The preferred list of activities will be entitled to fiscal and non-fiscal incentives under EO 226 otherwise known as the Omnibus Investments Code of 1987, as amended, provided they qualify certain criteria and fulfill the terms and conditions of registration with BOI.
As early as March this year, the BOI has started the review of the proposed IPP and has also conducted multi-sectoral consultations in Metro Manila, La Union, Laguna, Cebu, Iloilo, Zamboanga, Davao, and Cagayan de Oro.
"The IPP is structured to be more relevant to the aspirations and current socio-economic needs of the Filipino people as it lays down a solid foundation for more inclusive growth through innovation and pro-poor business models. It has considered the administration's advocacy to support small enterprises, encouraging their integration to major business networks through innovation-driven growth models, and thus seeks to expand the middle-class by raising quality of life of the poor," Lopez said.