Partners in our mission
September 11, 2014 | 12:00am
In the field of entrepreneurship, having partners who pursue the same objectives is important. It basically extends one's capabilities and resources as the other partner complements it. Individually, one can achieve something, but together, they can achieve more. It is the synergy that adds more to the equation.
For an advocacy like Go Negosyo, our desire to empower the underprivileged sectors has gathered like-minded individuals and corporations who share in our mission to give back and help others in the process. It amplifies our capability to reach out to as many Filipinos as possible.
Now, we are on our ninth year of active service to many Filipinos, and we credit the many entrepreneur advocates, angelpreneur-mentors and lecturers, institutions and corporate partners who all helped in bringing the many free summits, seminars and tri-media effort to help create a success-driven and enterprising mindset for many Filipinos.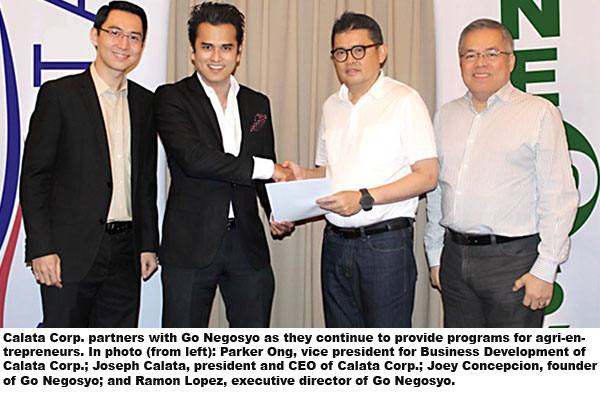 The PLDT SME Nation, Smart and Meralco headed by MVP have long partnered with us as they share their belief in the SME sector as a major engine of growth and employment. Their telecom technologies, connectivity support and customer-oriented services level-up many SMEs to become more competitive. Same is true for the kind of support that our major partners like Wilcon, RFM, Vibal Group, LBC, BPI Family Ka-Negosyo, Kettle Korn, Double Dragon, Condura, Profood, BusinessWorld and Philippine STAR extend to their SME stakeholders and partners.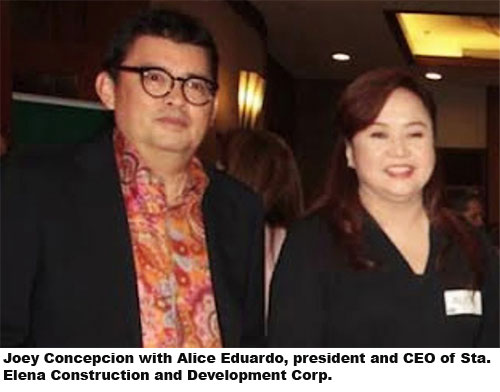 Recently, the leading international logistics and supply chain service provider DHL, headed by their country manager, Yati Abdullah, and marketing manager, Hope Atienza, joined the advocacy. They believe in creating a stronger SME base in the economy. DHL has been providing logistics solutions to many companies worldwide and has extended special programs to support the growth phase of many SMEs.
One of our Most Inspiring Agripreneur 2014, Joseph Calata, is also helping aspiring entrepreneurs to have their own business. His phenomenal success served as a great inspiration to many aspiring agri-entrepreneurs. He always finds time to join our Negosyo Talks and give negosyo advices to our participants. Through his Calata Corp., they are providing negosyo models for anyone who wants to become a retailer of a wide range of farm products such as feeds, fertilizers and other farm inputs. They also provide the training and mentorship on how to run such business. They have 100 stores and are still growing as they continue this program for agripreneurs like him.
Sta. Elena Construction, with president and CEO Alice Eduardo, has also recently partnered with us to help more start-ups and create a nation of enterprising Filipinos. She strongly believes that being entrepreneurial is the key to beating poverty. She is an example of a simple enterprising girl from Nueva Ecija who started small, but has now become the leading heavy duty-piling job contractor, making it big in a male-dominated industry. Because of quality and reliable work, her group has become the preferred contractor of many private companies' construction projects nowadays. In giving back, she is also helping several smaller entrepreneurs, especially those that are servicing and supplying her material requirements.
Many entrepreneurs have partnered in many ways with other groups to reach their objectives. Partnership is essential. Collaboration and cooperation are important if we are to fulfil our shared goals.
* * *
Let me take this opportunity to congratulate one of our guest speakers during our dinner forum in Cebu, Manny Osmeña for spearheading the fund raising event to acquire mobile hospital vehicles, an all-terrain vehicle dubbed as Hospital-On-Wheels (HOW). He started Hope Now Foundation after seeing the lack of emergency medical services for the Typhoon Yolanda victims. We wish him success in his project and let's all continue to extend our support for the survivors of Yolanda.