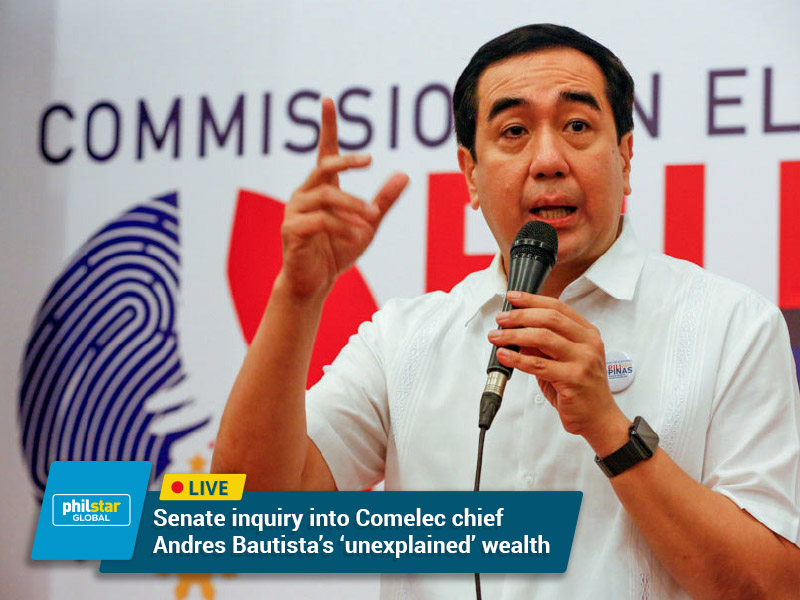 Andres Bautista is the Commission on Elections chairperson who has recently been in the center of controversies after his estanged wife, Patricia, exposed what she claims as dubious transactions of her husband.
LIVE: Senate probe into Andres Bautista's wealth
Live stream of the Senate Committee on Banks' inquiry into the "ill-gotten" wealth of elections chairman Andres "Andy" Bautista, as alleged by his estranged wife Patricia Bautista.
Among the resource persons are representatives of the Bangko Sentral ng Pilipinas and the Anti-Money Laundering Council. The hearing is led by Sen. Francis Escudero in response to the resolution filed by Sens. Panfilo Lacson and Tito Sotto.
The proceeding was scheduled to start at 9 a.m.