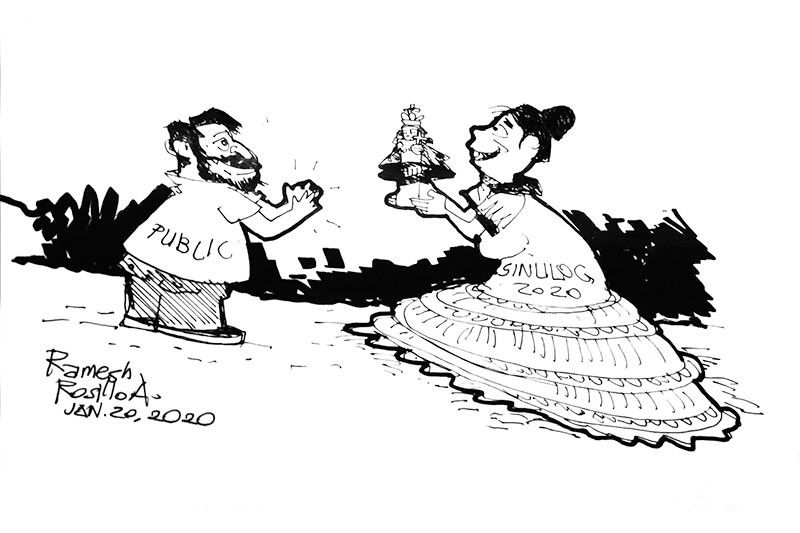 EDITORIAL – Kudos, now onward to next year
(The Freeman) - January 20, 2020 - 12:00am
Congratulations are in order for those who made the Sinulog 2020 a resounding success. From the city officials and Sinulog Foundation Inc. members who were involved in its planning, to the men and women who made sure the public were safe, and even to the personnel who were responsible for the cleanup afterwards.
The road to Sinulog 2020 was not a smooth one. The controversies began even before last year ended. Before the end of 2019 there was initial confusion when it was announced the city would be forming a Sinulog Governing Board to manage the Sinulog alongside the SFI which has been running the event for years now.
Some even insinuated politics was behind the creation of the new body.
Just a week before the start of the celebrations, there was the issue about the exclusive broadcasting contract, which was quickly followed by the exclusive food sales controversy.
However, things were successfully smoothed out and that rough road eventually led to a successful celebration, and in the end that is all that matters.
Let's hope lessons were learned so that Sinulog 2021 will not encounter the bumps that characterized this year's edition.
A lot more is at stake next year, considering that 2021 also happens to be the 500th year of the arrival of Christianity in the Philippines. While we are used to having the eyes of the world upon us every January, it will be the eyes of history itself that will be observing the proceedings next year.
Above all else, let's not forget the reason why we celebrated Sinulog in the first place. Just because the bulk of the celebrations are finished, doesn't mean that our attention on the Señor Santo Niño should also diminish.
The noisy, rowdy, and lively part is over, but the devotion should continue all year round.