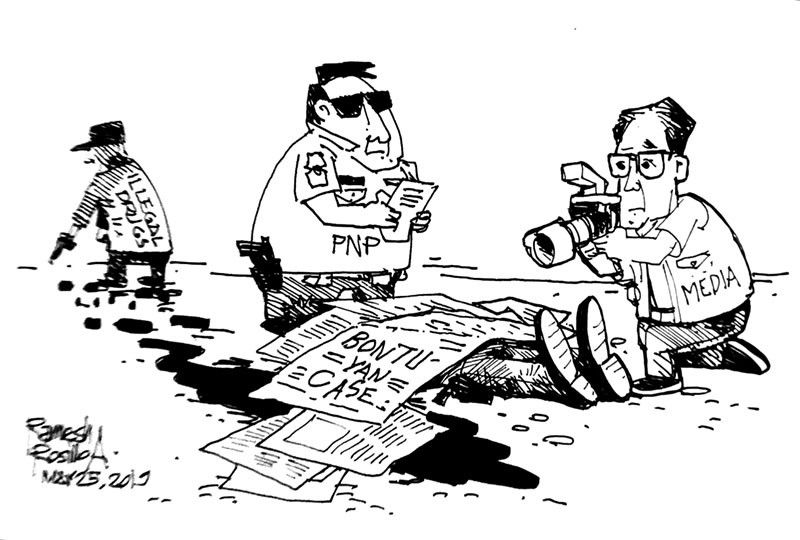 EDITORIAL - Justice for Bontuyan
(The Freeman) - May 25, 2019 - 12:00am
With all the negative issues that surfaced following the murder of Police Captain Delfin Bontuyan last Tuesday, there is something more important that authorities seemed to have forgotten in the ongoing investigation into the case.
After Bontuyan was gunned down at the North Reclamation Area in Cebu City, reports surfaced that he was included in the list of policemen involved in illegal drugs. But Brigadier General Debold Sinas, Police Regional Office-7 director, earlier said there was no actual evidence that Bontuyan was indeed involved in drugs.
Now, there is another report that Bontuyan, formerly assigned to the Criminal Investigation and Detection Group-7 but later transferred to Sulu where he served as chief of a Jolo police station, is facing charges before the Office of the Ombudsman for six counts of dishonesty.
According to lawyer Prince Robles, chief of the Investigation and Intelligence Division of the Regional Internal Affairs Service-7, Bontuyan's case stemmed from his questionable wealth, which was reflected in his Statement of Assets, Liabilities, and Net Worth.
However, whether or not the allegations on illegal drugs and unexplained wealth against Bontuyan are true, that is already beside the point. The point here is that he was killed in cold blood and investigators should prioritize giving the case a speedy resolution.
It's very unfair to Bontuyan's family that many, including the authorities themselves, are unfortunately feasting on the negative issues that surfaced following his death when the first thing that they should have done was to move for the immediate resolution of the case.
It's sad that those negative issues against the police official seemed to have overtaken the urgent need to solve his murder. Bontuyan may have been a controversial law enforcer, but that cannot erase the fact that he was a murder victim and that authorities need to solve his case to give his family the justice they richly deserve.