During flag ceremony: No more attendance checking
February 7, 2023 | 12:00am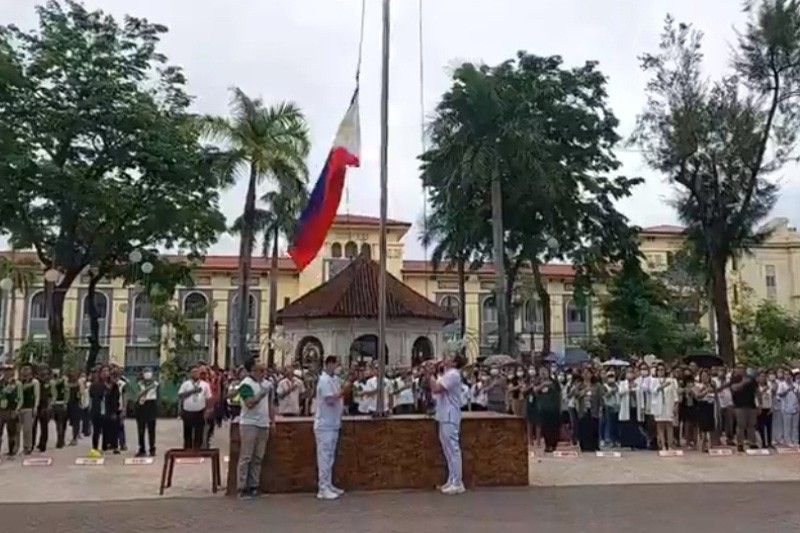 CEBU, Philippines — No more checking of attendance during a flag ceremony at the Cebu City Hall.
Cebu City Mayor Michael Rama said employees' focus is only on the attendance and not the true essence of the activity.
"Dili lagi maglistahay og attendance…Tan-awa ng naa sa luyo diha, diba, attendance na sad ng ilang gi-atubang…dili ko gusto ana…dili gyud ko gusto!" Rama said in yesterday's flag raising at the City Hall grounds.
Rama said he does not want to see any more of it because the focus is only on attendance and not what the flag ceremony is all about.
"Dili ka maka-atender unsay significance sa flag ceremony, dili ka makatender sa mensahe sa pangadye…samot na gyud sa panumpa sa binisaya," added Rama.
Rama also noted that employees are just pretending in the pledge of allegiance to the Philippine flag.
The mayor even offered P1,000 to any of the employees to recite the pledge, but no one dared.
"P1 thousand, walay moduol diri?...Sige, P100, unsay unod sa panumpa?...Wala? Unsay nahitabo, di ba,useless," Rama said.
Rama also thought of having their own pledge as employees to serve God and its countrymen to the best of their abilities.
Although there will no longer be checking of attendance during flag ceremonies, employees are still expected to be in full force as re-organization looms.
Rama said re-organization will take place after the Charter Day celebration. — GMR (FREEMAN)