Heritage Park opens at Capitol today
December 16, 2019 | 12:00am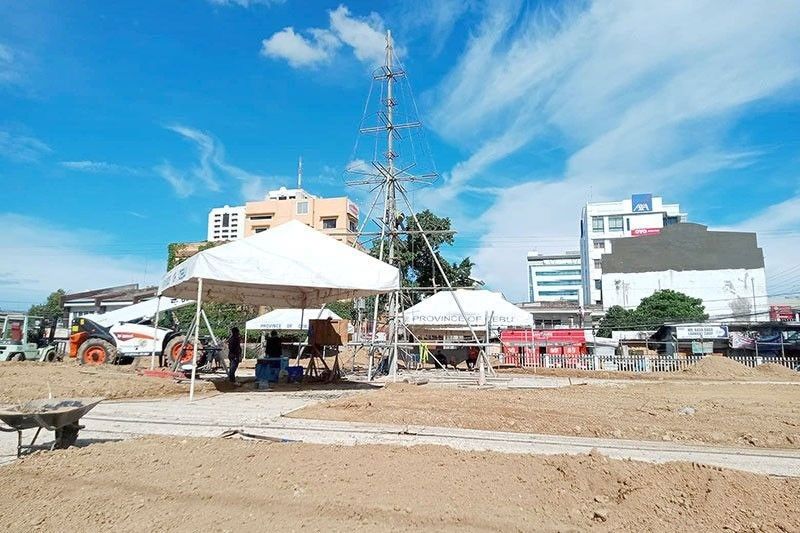 CEBU, Philippines — A garden now grows on what was supposed to be the location of the controversial P1.3 billion Capitol Resource Center at the west side of the Capitol compound.
Today, December 16, the provincial government will open formally the new Heritage Park at the site, and will light a Christmas tree right at the park's center.
Alongside this is a tree planting ceremony, which will be participated in by Governor Gwendolyn Garcia, Vice Governor Hilario Davide III, and members of the Provincial Board.
It was only in October when the Visayas Truckers Equipment and Quarry Operators Services Cooperative filled the excavated portion of the lot. The excavation was part of the construction of the 20-story Provincial Resource Center, which would have been the flagship project of Davide when he was governor.
Garcia, however, returned to the provincial government after the May 2019 elections and immediately stopped the project for allegedly being disadvantageous to the province.
Garcia's first executive order directed the project's contractor, WT Construction, Inc. (WTCI) to stop further development and to backfill the excavated area.
About the same time last year, Garcia called on the National Historical Commission of the Philippines (NHCP) to issue a cease and desist order against the project.
She said building the center at just a stone's throw away from the Capitol building would also have violated heritage laws because the Capitol building was declared a National Historical Landmark in 2008.
Section 48 B of the Heritage Act states as among the prohibited acts: "Modifies, alters, or destroys the original features of or undertakes construction or real estate development in any national shrine, monument, landmark, and other historic edifices and structures, declared, classified, and marked by the National Historical Institute as such, without the prior written permission from the Commission. This includes the designated security or buffer zone, extending five (5) meters from the visible perimeter of the monument or site."
Aside from the park, a paid parking lot is also being established at the area.
Meanwhile, an agriculture fair will also open starting today until December 20 at the back of the Capitol building to showcase products and goods from different cities and municipalities in the province. (FREEMAN)