Meant for Yolanda survivors:Donations burned
October 4, 2018 | 12:00am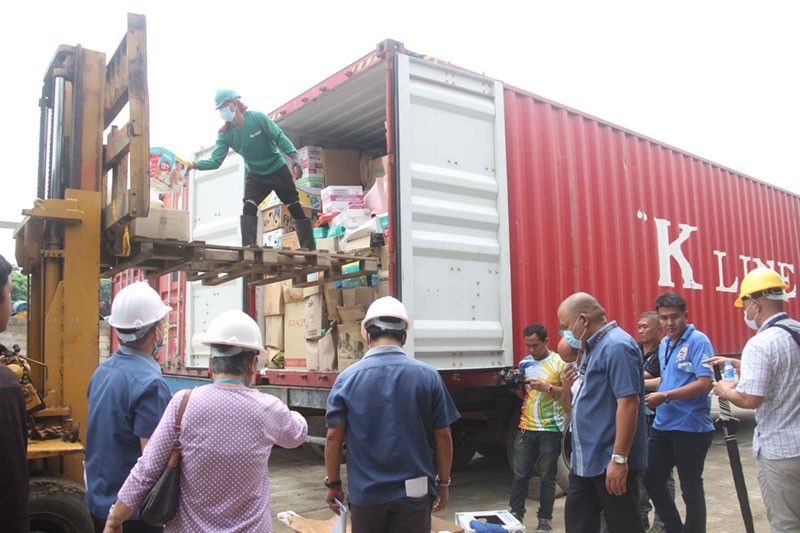 CEBU, Philippines — The Bureau of Customs in Cebu has burned donations intended for survivors of super typhoon Yolanda after these were declared abandoned.
The items – used clothing, diapers, soaps, shampoos, and medical supplies – were supposed to be donated in 2014 but the donors and consignees reportedly did not get an exemption for payment of taxes and duties, among others, from the Department of Finance, which is essential for the shipment to be released.
Considering the shipment arrived in Cebu in 2014 yet, some of the canned goods were already expired upon inspection.
The shipment's value could not be identified because no import entry was filed, said BOC-Cebu District Collector Elvira Cruz.
Cruz said the shipment, loaded in four container vans, arrived in January 2014 but the consignees were not able to process its release because they were not able to pay the charges for storage and demurrage.
Some goods were supposed to be donated to the Department of Social Welfare and Development but the donation did not push through in the absence of necessary documents. Besides, Cruz said, DSWD also had no allocation for the payment of demurrage.
Cruz explained the items could not be sold to the public because most of the goods have already expired.
The used clothing cannot also be donated to DSWD since the Memorandum on the Acceptance of Forfeited Used Clothing has not yet been lifted pursuant to the Memorandum of former DSWD secretary Dingky Soliman on August 8, 2011.
"It's sayang but we have to follow the law. Customs can only donate it to DSWD; not just to any charitable institution," Cruz said.
The condemnation of the goods yesterday was witnessed by a representative from the Commission on Audit.
Atty. Kirk Sesant, chief of the BOC-Cebu Law Department, said that because of these incidents, under the Customs Tariff and Modernization Act which was approved in 2016, donations intended for the country should be free from taxes and duties and should no longer need an exemption order from DOF.
The Implementing Rules and Regulation of the said law are yet to be released.
"Pending the issuance of IRR, donations still needs an exemption from DOF," Sesante said. — JMO (FREEMAN)