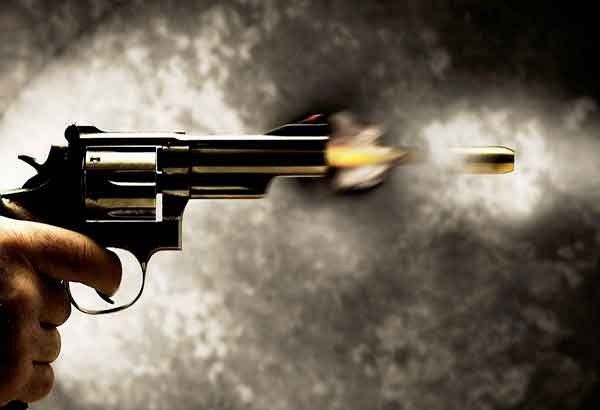 Police Officer 2 Evie Espina was fatally wounded to the head as police traded gunshots with their subject Jovilio Franza a.k.a. "Undong Juvie" at around 5:45 p.m. in Sitio Bacay, Barangay Tulay, Minglanilla town.
File
Cop, drug suspect killed in shootout
CEBU, Philippines — Police killed a high-value target and alleged drug pusher operating in southern Cebu during a shootout that ensued after a buy-bust operation on Monday afternoon, but the accomplishment came at a price.
Police Officer 2 Evie Espina was fatally wounded to the head as police traded gunshots with their subject Jovilio Franza a.k.a. "Undong Juvie" at around 5:45 p.m. in Sitio Bacay, Barangay Tulay, Minglanilla town.
Described by authorities as a notorious gun-for-hire, Franza had been considered suspect in a string of killings in Minglanilla, as well as in other places in Cebu, that often ended up unsolved for lack of witnesses.
The killings took place between 2015 and 2017.
"Even his family is admitting that Franza had killed people in the past," said Chief Inspector Verniño Noserale, chief of Minglanilla police.
Noserale also said his office has received reports that Franza operated as a "drug lord" in the south.
Espina posed as a buyer of illegal drugs and transacted with Franza that afternoon, but when the subject sensed he was selling to a police decoy, he ran towards a residential area in hopes of blending in with the people.
Four policemen, including Espina, chased Franza about 100 meters away from the original site of transaction.
Noserale, who was overseeing the operation a few meters away, said it was the suspect that opened fire first at the chasing policemen, prompting them to retaliate.
In the process, they were able to hit Franza.
But during the exchange of gunfire, which lasted more or less seven rounds, Espina was hit in the head when he peeked at the suspect from a concrete wall where he was taking cover.
Franza was already dead when he was rushed to the Minglanilla District Hospital while Espina was brought to the South General Hospital in the City of Naga but expired an hour later.
Recovered from Franza were one unit of 9mm PNP-issued firearm, one big plastic and two medium packs of suspected shabu, 25 more small sachets of shabu, the P2,000 marked money, a motorcycle (plate number 6430IS), and a hand grenade found in the vehicle's compartment.
Interestingly, the firearm recovered from him was traced to the late SPO4 Razul Segismar, who was a victim of an ambush incident in his residence in Minglanilla on February 14, 2015.
Further investigation will be made to determine why Franza possessed Segismar's firearm and to check whether he was involved in the killing of Segismar.
In the wake of the violent operation, police are now turning their attention to Franza's live-in partner Evangeline Briones, as well as Franza's son John Niño.
The two managed to escape from the authorities in the midst of the chase.
During clearing, police recovered what was believed to be Briones' sling bag containing her Bureau of Internal Revenue and voter's IDs, a .38 pistol, two magazines loaded with seven live bullets, and cash amounting to P7,500 believed to be proceeds of illegal drug trade.
Police said Briones was with Franza when the buy-bust was staged.
Briones and John Niño will face charges for violation of Republic Act 9165 or the Comprehensive Dangerous Drugs Act. Briones will separately face charges for illegal possession of firearms.
Police have urged the two to surrender to the police.
Police will also still file a civil case against Franza even if he died "to give justice to Espina's death."
Great loss
The death of Espina is a great loss to the station, according to Noserale.
He served a total of eight years at the Minglanilla police.
Mayor Elanito Peña said the municipal government will extend financial assistance worth P30,000 to the family, grant a posthumous award to Espina, and commend the team that conducted the operation.
Chief Superintendent Robert Quenery, director of Police Regional Office in Central Visayas, was also quick to condemn the killing.
He said Espina will be remembered as a hero not just by the Philippine National Police but also by his four children. The PRO-7 chief likewise pointed out that valuable lessons could be learned from the incident, especially when it comes to engaging armed drug suspects.
"The death of PO2 Espina has opened up lessons that we all can learn from. It is a must that policemen shall at all times be ready and acquire necessary skills in armed confrontation," Quenery said.
For his part, Cebu Provincial Police Office Director Senior Superintendent Edgar Alan Okubo said he already directed Noserale to assist the family in the burial of Espina.
Okubo denounced the killing but said it can't be avoided at times given the nature of police work.
What happened, he said, only showed the risk police face in doing their jobs, especially during anti-illegal drug operations.
"The suspect in Minglanilla operation was a high-value target level 1. Hindi pahuhuli nang buhay iyan. It's one of the functions of the PNP to risk their lives para sa bayan — part and parcel of a job as drug enforcement unit," Okubo said. — With Mae Clydyl L. Avila and Ermida Q. Moradas (FREEMAN)