Mandaue padlocks MO2 Restobar
February 20, 2018 | 12:00am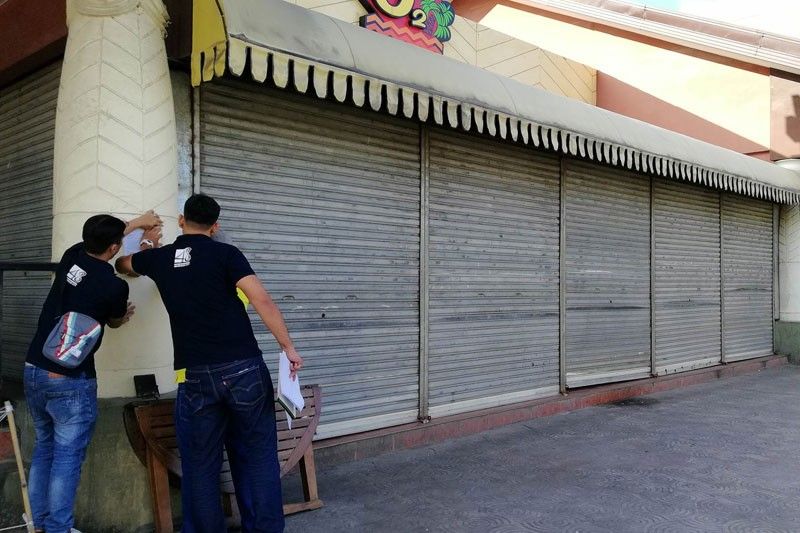 CEBU, Philippines — The Mandaue City government has ordered the closure of MO2 Restobar for its alleged failure to secure a business permit and for having records of incidents related to physical injuries involving bouncers, supervisors, and other employees.
Yesterday afternoon, Atty. James Allan Sayson and other staff under the Mandaue City Legal Office served the closure order to the said establishment, together with personnel from Mandaue City Police Office.
They arrived and posted the closure order around 4 p.m., the establishment was not in operating hours at the time.
Sayson said the city government has decided to close MO2 Restobar because they found that the management has not secured a business permit for two consecutive years now.
According to the closure order, they did not secure permanent permits for the period of July 20 to December 31, 2016, and July 24 to December 31, 2017.
Sayson explained that these are the periods when the business establishment only secured provisional or temporary permits.
The closure order added that the city government received several complaints about the loud noise during the establishment's operating hours.
Aside from the noise, MO2 Restobar also has records of incidents involving bouncers, waiters, and other employees in fights with its customers.
"For over a period of two years, MO2 Restobar recorded a total of 27 incidents. Out of the said number, 33 percent involved security guards, bouncers, and supervisors. It is the position of the city that the incidents involving no less than your employees are enough justification for the closure of your establishment in the interest of public safety and welfare," the closure order read.
The city government earlier sent show-cause orders to MO2 Restobar, The Sentral Bar and Lounge, and Club Hatchi last January 23, to explain why they did not secure permits for activities during the Sinulog celebration as well as incidents involving customer and bar management.
On February 9, however, the city sent closure orders each to The Sentral and Club Hatchi as these two establishments were found to have disturbed the safety and welfare of the public. (FREEMAN)