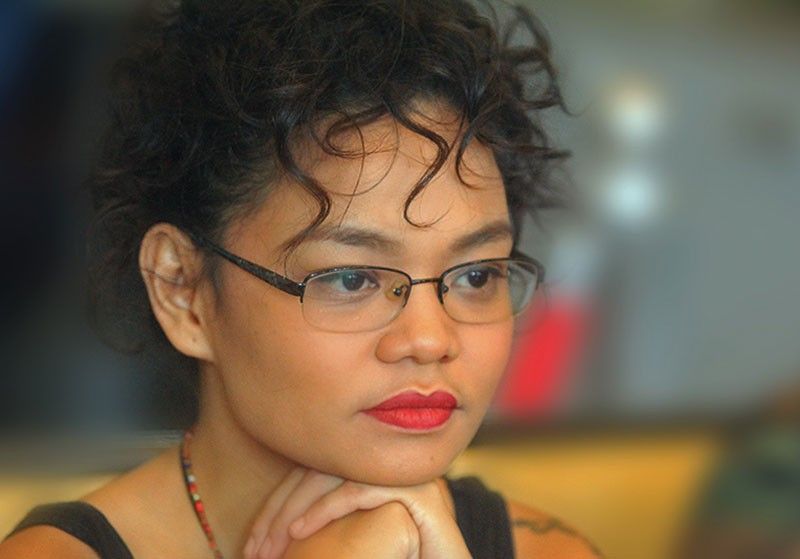 Chai Fonacier lambasts Matteo Guidicelli
Karla Rule
(The Freeman) - July 11, 2019 - 12:00am
CEBU, Philippines — There was a back and forth online following Matteo Guidicelli's post calling for unity, with Visayan actress Chai Fonacier picking up on the exchange and sharing her own point of view.
The Cebuano actor, who had just finished his Scout Ranger Orientation and Leadership Development Course with special awards from the Scout Ranger School (SRS) last month, had posted a photo on Instagram of him in military uniform with fellow actor Robin Padilla, both of whom are saluting the Philippine flag.
He accompanied the photograph, which is cross-posted on Twitter, with a caption that challenged followers and colleagues to "unite so we may progress to make a better tomorrow" instead of just "talking smack."
"Salute to the flag, salute to our beautiful country! We challenge YOU, especially our colleagues in the showbiz industry. Instead of talking smack about different issues, why not unite so we may progress to make a better tomorrow. What do you think?" Matteo wrote.
While gaining admiration for his service, the post hit a nerve among other netizens. His "What do you think" was met with many responses, with one Twitter user by the name of Laurence Castillo commenting: "Lol you allied with the AFP which is probably one of the least patriotic organizations in the country. It's more concerned with defending foreign capitalists and big businesses (e.g. mining) than safeguarding the people's welfare."
Matteo's response: "I suggest you just stop talking. Thanks."
The exchange did not go amiss and made way for more debates. The conversation did not end on Twitter, however. Chai got wind of the topic and shared her thoughts with a direct dig at Matteo.
"No matter how many feeding programs he does, Matteo GOYO-celli doesn't know shit about this country," Chai began on a July 9 Facebook post. The "Halik" cast member pointed out the Fil-Italian's privilege, indicating that his curt "shut up" response was a sign of his head start in life.
"He never had people close to him die as collateral damage, he never was poverty stricken because if he ever does, DADA is always there for him. Never has he slept on hard floors not by his choice, never has he had to wait for payment from clients while having only 50 pesos in his pocket. Never had to worry for rent being late. For sure he worked hard towards where he is now. What he doesn't realize is he had a head start."
"But hey, the privileged mofo has the gall to tell people to shut up. Because you know what? He was never put in a position where he has to complain for his rights," wrote Chai, ending her post with strong words: "Drag him and clock him and read him for filth. There's a word for people like him: 'ASSHOLE.'"
Matteo has so far not commented on Chai's post. The singer and athlete however, continued to reply to other comments on Twitter. Other netizens reasoned that "many of us do not have the physical and mental strength to join the military" and therefore "use words to spread awareness and fight tyranny." Another Twitter user conferred that "patriotism comes in different forms."
While Matteo agreed to some of their sentiments, he added that the Philippines should follow the same focus on the military as other neighboring countries. It's no secret that the Duterte administration has been insisting on mandatory military training for the youth. "We should do the same. Are you afraid?" Matteo responded to one comment.
"Our point here is you referring criticism as 'talking smack'… And also, don't you think it is better that we have lots of speaking minds, rather than a nation full of passive people?" said another netizen.
Matteo, who continues to be open about his affiliations online, insisted that while there is nothing wrong with "creative criticism," the problem is about those who criticize but are not willing to move forward.