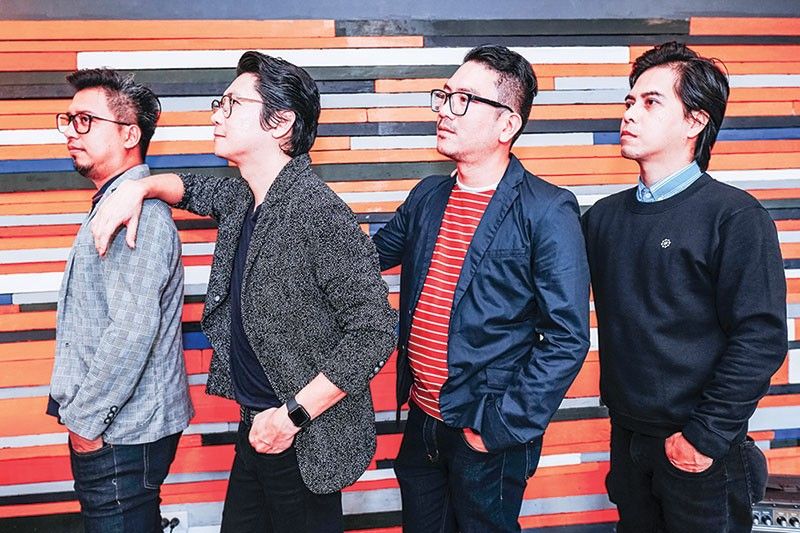 Orange & Lemons returns with new single
Anton Diva describes herself as competitive. Whenever she gets the chance to compete in television game shows, she really gives her best.
"They say people who work in comedy bars are good, intelligent, fast thinkers and I agree. We won't give up a fight easily," said the talented singer who gained fame mimicking Ms. Regine Velasquez, something that the Songbird proudly acknowledges.
And she is a go-getter. If there's something Anton wants, she will work hard to get it. "I would do anything just to get what I want but not to the extent of doing something bad to achieve it."
Anton said she never dreamed to become famous. "I just want a steady career. For the longest time I never thought of myself as famous. I am happy just as I am," she said.
It is her parents who inspire her most, especially her mom who is very hard working. Anton said her mom sells goods in Baclaran with her dad who teaches in a public school.
"She worked hard to send me to a good school (La Salle). That's why when I was already earning good money, I told my parents, most especially my mom, to quit working since I can very well provide for their needs," she said.
Of course, she counts Ms. Regine as one of her biggest heroes. It was Regine's influence which brought her to where she is now.
If she didn't meet Regine, didn't hear her voice, she wouldn't have realized that her singing voice is also a gift. She said Regine has been a great instrument to her success.
"I couldn't have given my family the comfortable life that we have now if not for Ate Regine. I wouldn't have discovered my talent in singing and got the chance to work in comedy bars if not for her. I owe her a lot and I thank her for opening the doors for me."
Anton celebrates the 32 years of her musical career in a one-night-only momentous concert titled "Shine XXII AD" to be held on June 15, Saturday, 8 p.m., at the Cuneta Astrodome.
Joining Anton in the concert as her special guests are Regine Velasquez, Vice Ganda, Michael Pangilinan, Miss Q&A 2019 Mitch Montecarlo Suansane, Jewel Jhonson, Raging Divas, with Pepper Divas and Rapture Girls as front acts.
The concert is produced by Teri Onor with Peter Serrano as director. "We promise this will be a concert like no other. We guarantee you've never seen a concert like this," echoed Teri and direk Peter.
For tickets, call Ticketnet at 911-5555.
***
One of the Philippine music scene's most remarkable bands, Orange & Lemons, returns to mainstream with the release of its single titled "Pag-Ibig Sa Tabing-Dagat." The group's label Liliystars Records marked June 7 as its release date by way of digital platform.
The band, which is currently composed of lead singer-guitarist Clem Castro, bass player JM Del Mundo, and drummer Ace Del Mundo, is poised to open a new chapter in their colorful journey as a Pinoy group with a unique and distinct sound strongly able to produce a number of certified hit songs.
After a near decade-long hiatus, members of the group reunited under the banner that made them famous, with a rallying cry to release an all-Filipino album with "Pag-ibig Sa Tabing-Dagat," in their own words, "setting a benchmark for wonderful Tagalog songs to come."
The refreshingly serenading track, bolstered with arrangements by the band's recently adopted live keyboardist Jared Nerona, boasts a set of lyrics paying homage to decent and sincere Tagalog poetry which their hometown province of Bulacan is associated with.
The revitalized Orange & Lemons performed in front of the entertainment press Thursday, June 6, at Thai Street Kapitolyo in Pasig. It was their first major press conference in a long while, and music critics couldn't wait to hear the latest from the group.
"Pag-ibig Sa Tabing Dagat," penned by de facto band leader Clem Castro, is described as a fusion of Kundiman, a genre of traditional Filipino love songs with boss nova elements, and the indie guitar pop sound the band is known for. The digital single's cover art centerpiece is an oil painting by Mark Villanueva, an award-wining contemporary visual artist from Baliuag, Bulacan.
They're scheduled to shoot a surprise full music video later this month, with Alessandra de Rossi and Empoy Marquez as stars. They are also set to do a multi-city gig tour of Canada this September.