Top NBA prospect raves over FIBA World Cup staging in Manila
September 18, 2023 | 8:12am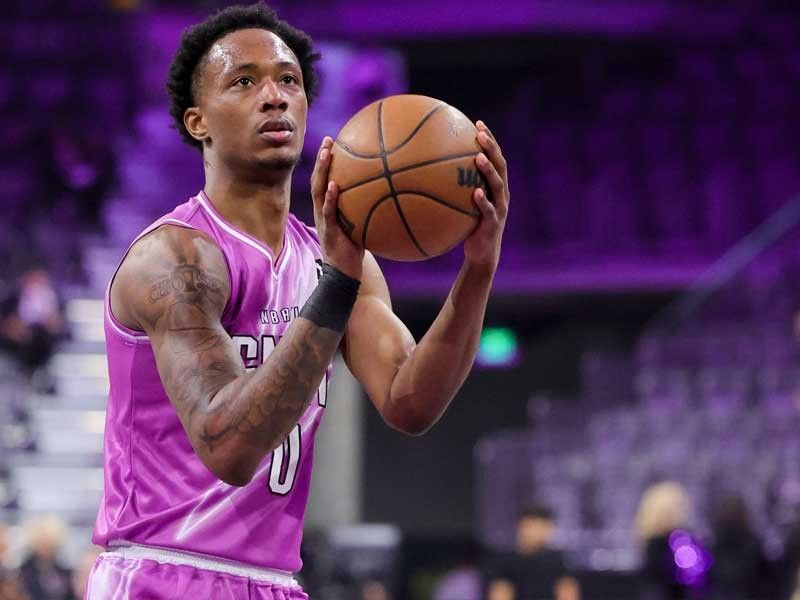 MANILA, Philippines — There were a lot of eyes glued to Manila as it served as one of the hosts of the recently concluded 2023 FIBA World Cup, with Germany claiming its first-ever title on September 10.
Among those who were left in awe was projected No. 1 pick in the 2024 NBA Draft and NBA G League Ignite star Ron Holland.
Holland has won multiple World Cup titles for Team USA in its youth editions, and he bared that it was a pleasant surprise to see such a showcase of world basketball.
"It was really physical and competitive over there. Nothing that I really expected, but they showed me why basketball is done differently there, and it showed me that there are really good players all-around the world." Holland told Philstar.com in an online interview.
"I feel like that's the one of the things people don't expect but it really is."
Manila hosted Team USA during their group phase games, while also being the venue for the entire final phase, which culminated in the final between Germany and runners-up Serbia.
In the battle for third place, which served as the curtain-raiser for the final day of hostilities, Canada and USA battled it out in an overtime game before the Canadians got the better of the latter for their first podium finish.
With the rest of the world catching up, Holland knows that there will be enough competition to go around, even with players outside of the US.
Though many deem him as one of the earliest picks in the drafts next year, the 18-year-old isn't taking anything for granted.
Rather, he looks to be grateful for all the opportunities.
"I look at it as a blessing because really, it's only been a certain number of drafts and I get to be a part of one, and not only part of one, but I get to be a really top pick," he said.
"And I just know if I continue to do what I've been doing, work, grind and show what I've been working on the court, I feel like a huge chance and really I just look at it as a blessing."
Holland's latest opportunity will come in the form of the 2023 FIBA Intercontinental Cup in Singapore slated next week. There, he competes with G League Ignite against some of the top teams across different regions.
Other teams in the competition include the Zhejiang Golden Bulls, Al Ahly, Sessi Franca, Telekom Baskets Bonn and Manama Club.