Formula E Resultado to boost Philippine karting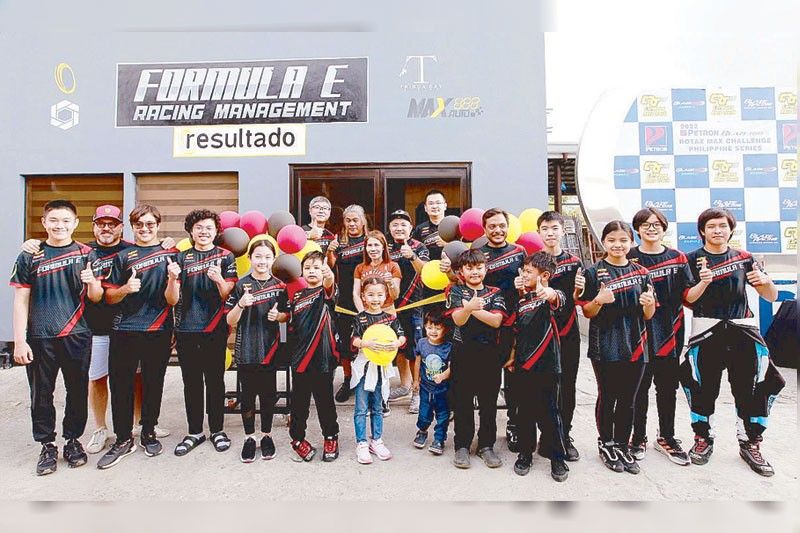 MANILA, Philippines — Borne out of their passion for motorsports and belief that Filipinos have what it takes to conquer the international racing stage, esteemed motorsports racer and coach Elson Carpio and team principal Theo Zaragoza of Resultado Co. have formed the Formula E Racing Team, which they envision to give the Philippine go-kart industry the boost that it needs.
The team traces its roots from the Formula E Racing Management, established in 1999 by Carpio and has produced some of the top go-karting champions in the country.
In 2022, Carpio met Zaragoza, a former jet ski racer, private pilot, and motorcycling enthusiast, who wanted to learn competitive go-karting. When Zaragoza was under Carpio's wings, the racing mentor was already contemplating retirement and had no plans of expanding the team.
With motorsports booming in the country, Zaragoza believed that losing a coach like Carpio would be a waste, prompting him to distill his coach's vision and goals for the go-karting industry. Creating a foundation for a strong team made Carpio see potential in Zaragoza to be team principal, thereby formalizing their partnership in creating Formula E Racing Management as a team.
"Our mission is to create an environment that will put the Philippine go-kart industry on the map. We hone racers ready to take on the global arena and establish the country as a destination for international go-kart racing," said Zaragoza, who was able to gather some of the best and upcoming karting racers in the country today.
"The plan is to dominate the local karting scene and win championships in Asia and beyond."