adidas goes contactless with in-store feature 'Bring It To Me'
January 26, 2022 | 3:36pm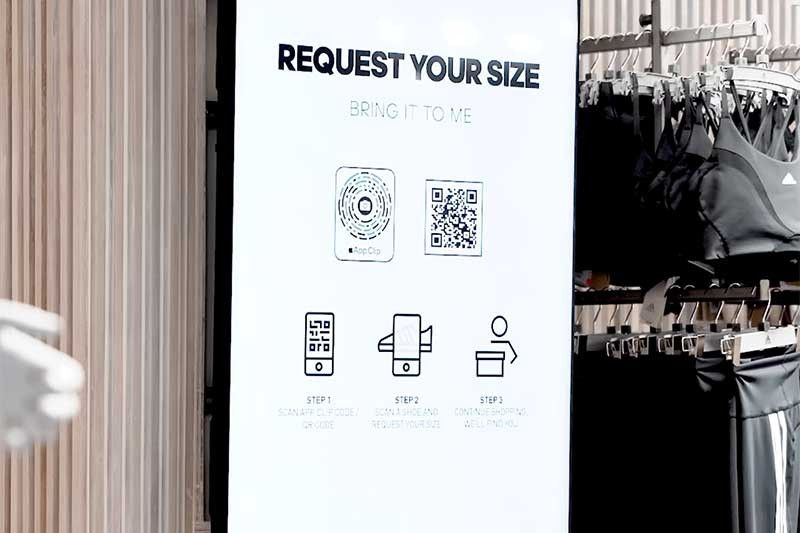 MANILA, Philippines – Sportswear giant adidas has stepped up its efforts in ensuring the safety of their consumers with the launch of a new service.
Called "Bring It To Me", the in-store feature will allow shoppers to scan products, check stocks and request their desired sizes all with just taps on their phone to help limit face-to-face interaction as the country continues to grapple with the COVID-19 pandemic.
The feature, which will be available to consumers in the adidas Brand Center in Glorietta Makati, can be used under the brand's official mobile app.
Highlighting the service of the new feature is quick and easy shopping for shoes.
Customers can just scan a pair using their phone camera, select the desired size, and tap "Bring It To Me" to confirm the request.
A store associate will then bring it to the customer in the store.
It also gives suggestions to consumers of pairs with similar styles if a desired pair/size is unavailable.
adidas Philippines Manager of Sports Marketing and Brand Communications John David Cortez spoke about the brand's continued work in raising the bar for customer experience.
"When we launched the Philippines' first adidas Brand Center in Glorietta last October 2021, we committed to elevating the customer journey through unique, innovative, and best-in-class experience," Cortez said.
"And now with the launch of the Bring It To Me service, we not only give our customers a more convenient way to shop, we also — and more importantly — prioritize safety and cleanliness at a time when people may not be comfortable with a lot of face-to-face interaction," he added.
To experience the new feature, download the adidas app on the App Store and Google Play.