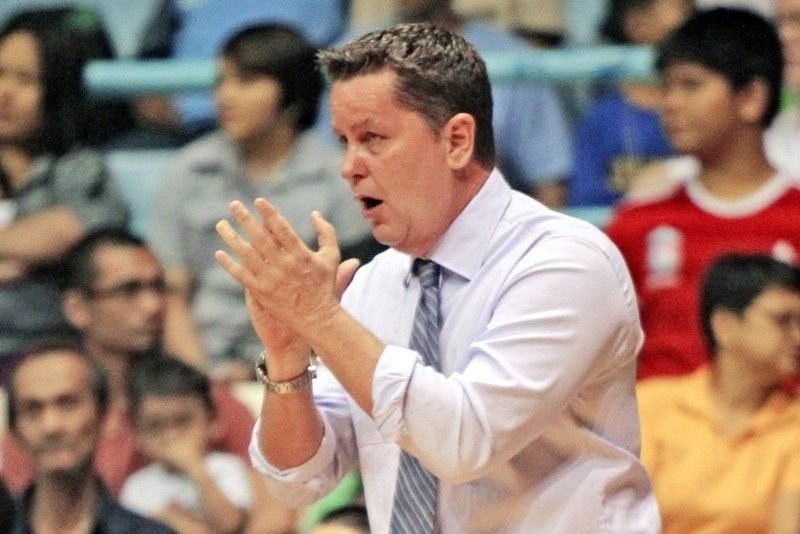 Barangay Ginebra coach Tim Cone
STAR/File
Cone sees rigorous battle
Olmin Leyba
(The Philippine Star) - December 1, 2020 - 12:00am
SMART CLARK GIGA CITY, Pampanga, Philippines — Been there and done that, Barangay Ginebra coach Tim Cone knows pretty much what lies ahead for the Gin Kings the rest of the PBA Philippine Cup finals series.
It's a tiring war of attrition with TNT.
Ginebra was pushed to the limit in Sunday's nail-biting opener, needing to produce the equalizer in the dying seconds of regulation to stay alive and outplaying the Tropang Giga in five extra minutes to prevail, 100-94.
"If we're going to have six more of these games, I don't think my heart's going to take it," Cone said after the exhilarating initial encounter. "That was an incredible back and forth (battle)."
The bubble finals protagonists battled to 21 lead changes and 15 deadlocks over 53 minutes of play.
The Gin Kings took a 60-51 edge early in the third but the Tropang Giga quickly erased that with three consecutive treys from Ray Parks Jr.
TNT nearly won it in the fourth, if not for the tying lay-up of Arvin Tolentino and the missed 15-footer of Tropang Giga ace Jayson Castro at the buzzer.
The Gin Kings then held TNT to only two points in extension while scoring eight off the splendid playmaking off LA Tenorio to pull though.
"This is just the first game. There's going to be a lot of back and forth in terms of everything – scoring, adjustments – and seeing how fresh people can stay through this rigorous, really rigorous, seven-game series," said Cone.
TNT counterpart Bong Ravena said his squad needs to summon back the defensive spunk it showed in rallying to a 3-2 victory in the previous semifinal series with Phoenix.
"We were quite sloppy at the start and the whole game we struggled especially on our defense. That was the big factor. We can't play this way. It was a complete departure from how we played in the semis against Phoenix," he said.
The burden is on the Tropang Giga to bounce back tomorrow and avoid a 0-2 hole.
"We better be on our toes in Game 2. Otherwise, it's deja vu. We should learn from Game 1," said Ravena, aware of the difficulty of getting out of precarious situations in a series.
With a strained calf muscle, Parks is listed as a doubtful starter for Game 2.