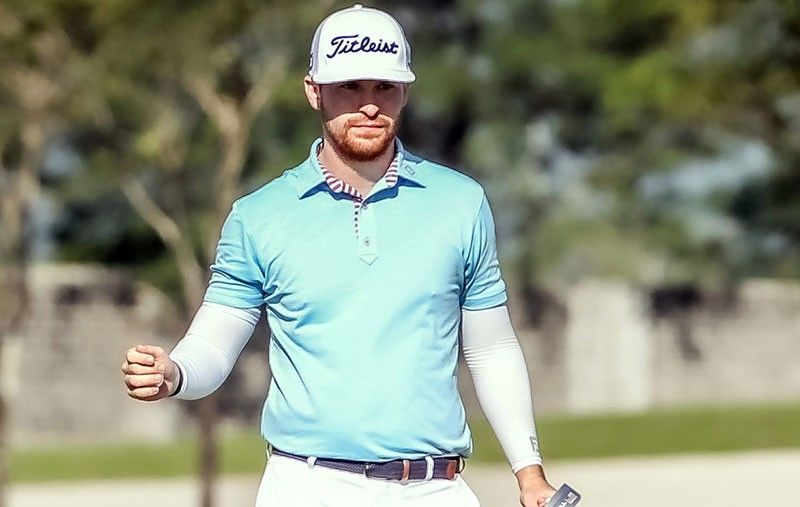 Knox holes out with birdie, catches Jahns at helm
LUBAO, Pampanga, Philippines — Joe Knox probably never got to see his name appear on the leaderboard after holing out with a birdie on the ninth for a 70 and storming out of the clubhouse as Keanu Jahns later closed out with a bogey. But the Englishman surely relished the thought of figuring in the title chase in the ICTSI Pradera Verde Classic here.
That two-shot swing put Knox on top with Jahns at 141 but four others pooled identical 142s, including two erstwhile joint leaders in Jhonnel Ababa and Jack Lane-Weston of Australia, a hot-charging Ira Alido and a steady Rupert Zaragosa, three others assembled 143s, including Spain's Marcos Pastor, Japanese Kei Matsuoka and Filipino Dino Villanueva, and five more, including the two other first round leaders Guido Van der Valk of the Netherlands and Clyde Mondilla posted 144 aggregates yesterday.
With the wind-raked Pradera Verde layout continuing to provide a true test of golf for the men of Philippine Golf Tour Asia with its length, menacing bunkers and undulating surface, the surviving 55-player field could indeed be heading to a virtual survival of the fittest in the last two days in pursuit of the $17,500 purse.
Knox, who birdied two of the last three holes to save a first round 71 Tuesday, checked a roller-coaster two-birdie, three-bogey round after 11 holes from No. 10 with three straight birdies from No. 3 but tripped with a second straight bogey on the long 491-yard No. 6 before birdying the par-5 finishing hole, also for the second straight day, to preserve a two-under card.
Despite a bogey on No. 4, Jahns held on to a one-stroke lead he gained on a scorching four-birdie exploit at the back but misread a seven-foot putt for par at the finish for his own version of a 70, enabling Knox to keep abreast at 141.
He left after signing his scorecard, which however showed the resiliency in the journeyman from United Kingdom, who battled back from a one-over card with three straight birdies from No. 3 then closed out with a birdie to negate his other bogey on the sixth.
Meanwhile, Jahns, who rebounded from a disastrous triple bogey 7 on No. 4 with four birdies in the last 10 to save a 71 in the opener, kept his mastery of the shorter backside of the well-kept layout, hitting four birdies, that cushioned the impact of his wavering stint at the tougher frontside in sunny, windy finish.