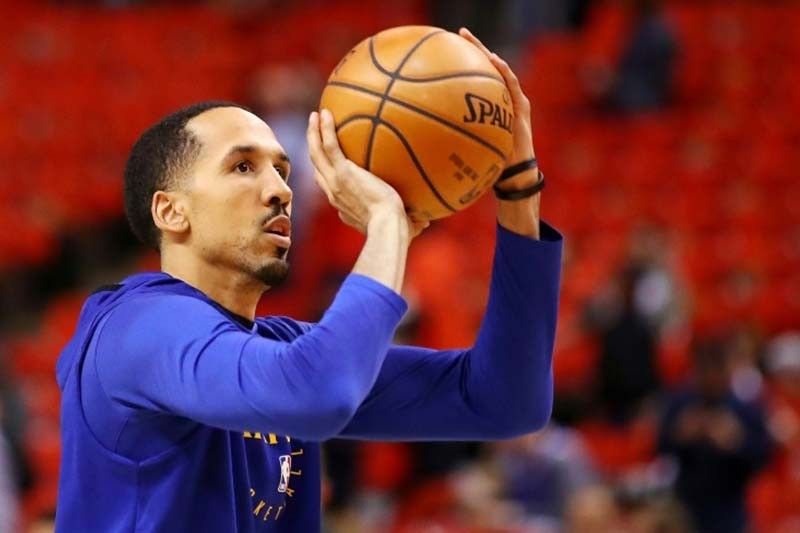 Shaun Livingston is retiring from the NBA after a 15-year career that included three championships with Golden State
Getty Images North America/AFP/Gregory Shamus
Shaun Livingston retires from the NBA
MANILA, Philippines — Three-time champion Shaun Livingston announced his retirement in the NBA on Friday.
After 15 years in the league, the Golden State Warrior is hanging up his jerseys for good.
Taking to his personal Instagram account, Livingston penned a lengthy farewell to the game.
"I'm excited, sad, fortunate and grateful all in one breath. Hard to put into a caption all of the emotions it takes to try and accomplish your dreams," Livingston wrote.
"Anybody that has beat the odds understands the mental and emotional strain it takes to inspire yourself on an uphill war, let alone inspire others," he added.
The 34-year-old also expressed gratitude to the different people who have inspired him in his journey.
The cager's former teammates in the Warriors expressed their support for Livingston.
"The definition of a warrior, thank you for being the best leader and teammate. Enjoy retirement my guy," Klay Thompson wrote.
Zaza Pachulia and Leandro Barbosa also commented on Livingston's post.
Golden State Warriors GM Bob Myers also released a statement on Livingston's retirement.
"Shaun Livingston's story is one of the most inspirational in the history of professional sports... He represents everything that you'd want in a professional athlete," Myers said.
Livingston won all his three titles with the Warriors in 2015, 2017 and 2018.