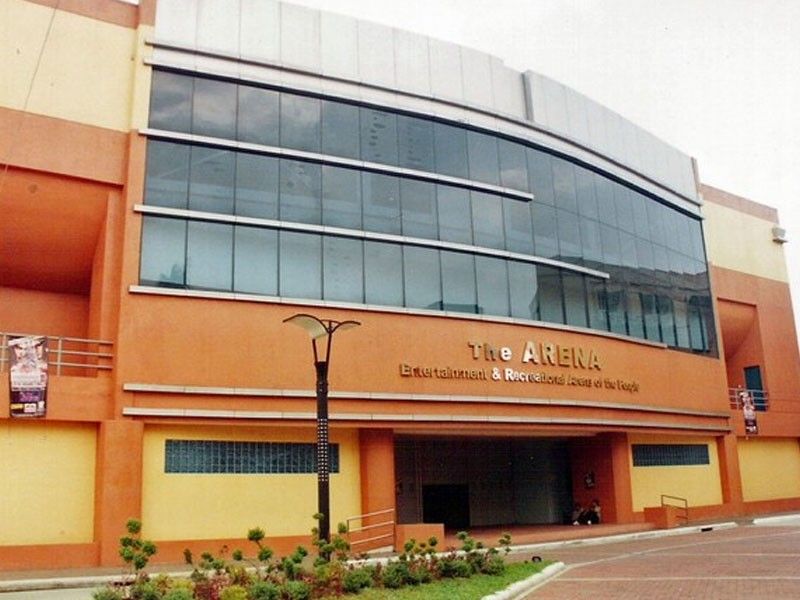 Filoil Flying V Centre, which has a seating capacity of only 5,500, agreed to host the basketball events.
SEAG basketball to be played at Filoil Centre
MANILA, Philippines – Basketball competitions in the 30th SEA Games from November 30 to December 11 will be played at the Filoil Flying V Centre in San Juan — not at the more spacious and more adequate Araneta Coliseum in Quezon City or Mall of Asia Arena in Pasay City.
Philippine SEA Games Organizing Committee (Phisgoc) chief operating officer Ramon Suzara made the announcement Thursday after Filoil Flying V Centre, which has a seating capacity of only 5,500, agreed to host the basketball events.
"The Mall of Asia and Araneta Coliseum cannot give us the whole date of the SEA Games," Suzara told The STAR. He added the Phisgoc tried everything to bring the sport closest to the hearts of the Filipinos to a venue that can accommodate the fans.
The MOA Arena has a sitting capacity of 15,000 while the Araneta Coliseum, which is most accessible to fans, can accommodate 16,500 fans.
Suzara said Phisgoc has been negotiating with the two giant venues since May of 2018. But neither venue could make way for the SEA Games due to other commitments.
"It could be a concert or some other event," Suzara said.
"Phisgoc did not lack in the effort to bring basketball to either MOA Arena or Araneta Coliseum. So, we had to come up with a contingency plan and Fioil was very happy to accept the hosting," said Suzara.
When the country first hosted the SEA Games in 1981, basketball competitions were held at the Rizal Memorial Coliseum, and then in 1991 at the Araneta Coliuseum. Due to a suspension by FIBA, the Philippines did not include basketball in the 2005 Manila SEA Games calendar.
Originally, everybody had hoped that basketball in this year's SEA Games will be staged either at the MOA Arena or Araneta Coliseum.
"On the side of Phisgoc, we did our best. Since May 8 last year, we've been talking to them and there have been follow-up meetings, inspections and so forth. Maybe the SEA Games is not their priority," said Suzara.
"We tried everything, and I was hands-on in the negotiations," he added.
Phisgoc has already informed the Samahang Basketbol ng Pilipinas (SBP) of the development. SBP executive director Sonny Barrios did not take calls from The STAR yesterday.
Volleyball competitions will be staged at the Philsports Arena in Pasig City when originally it had hoped to get the Araneta Coliseum as venue.
Basketball and volleyball, particularly women's volleyball, are expected to draw the biggest crowd in this year's SEA Games. But they could not land the more appropriate venues.