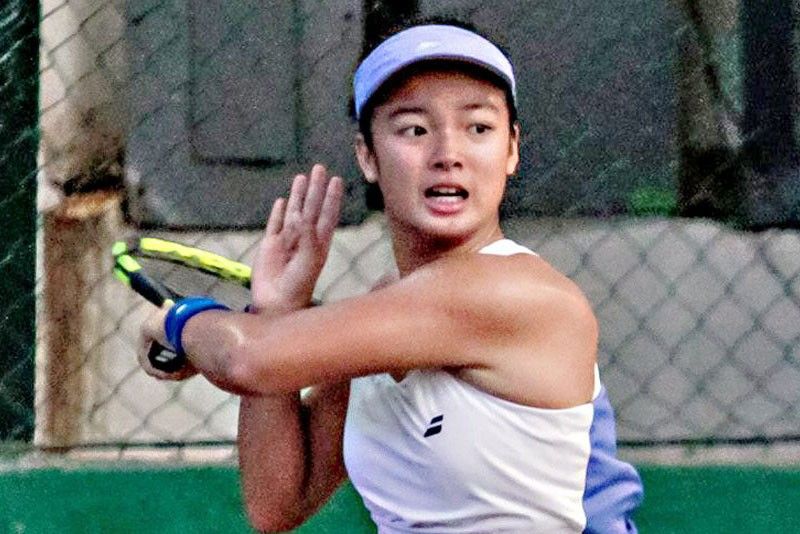 Alex Eala, Amanda Gabrielle Zoleta reach Phinma 2nd round
(The Philippine Star) - November 15, 2018 - 12:00am
MANILA, Philippines — The Philippines' most promising tennis talents Alex Eala and Amanda Gabrielle Zoleta barrelled through the second round of girls singles Wednesday in the Phinma-PSC International Juniors Championships Week 1 at Manila Polo Club in Makati.
The 14-year-old Eala spearheaded the local girls' campaign with an easy 6-0, 6-1 thrashing of Hsuan Huang of Chinese Taipei in the tough ITF Grade 4 tournament sponsored by the Philippine Tennis Association, Phinma, Philippine Sports Commission and Tecnifibre.
Immediately after, wild card Zoleta stunned Skia Kung of Chinese Taipei, 6-2, 6-2, to book a place in the next round.
Their victory followed up the rousing start of the Filipino boys led by Arthur Craig Pantino, last year's Week 2 singles champion.
Seeded second here, Pantino clobbered Japan's Ryotaro Koshiba, 6-0, 6-2 during Tuesday's first round in boys singles.
Pantino tagged along compatriots Justin Suarez, Matthew Garcia and Aljon Talatayod to the next round of the clay indoor tourney.
Suarez crushed Jerail Yasin of Indonesia, 6-2, 6-2; Garcia defeated Kun Liu of Chinese Taipei, 6-4, 6-2; Talatayod outlasted Chen Yan-cheng also of Chinese Taipei, 4-6, 6-0, 7-5.
Boys singles No. 1 Mann Shah of India also advanced after a 6-3, 6-0 triumph over Japan's Noritaka Koizumi.
Seven Filipino boys fell – Sebastien Lhuillier to Jean Marc Malkowski of Switzerland (6-2, 6-1), Loucas Julian Fernandez to Lo Yi-jui of Chinese Taipei (2-6, 6-4, 6-2), Marcus de Rosario to Kokoro Isomura of Japan (6-4, 6-3), Jose Antonio Tria to Hungarian fifth seed Zsombor Velcz (6-4, 6-3), Vince EJ Tugade to Thai Patom Hanchaikul (6-2, 6-0), Jude Miguel Hidalgo to Lin Nan-hsun of Chinese Taipei (6-0, 6-0), and Mark Nicole Suson to Corban Crowther of New Zealand (6-4, 7-6 (3).