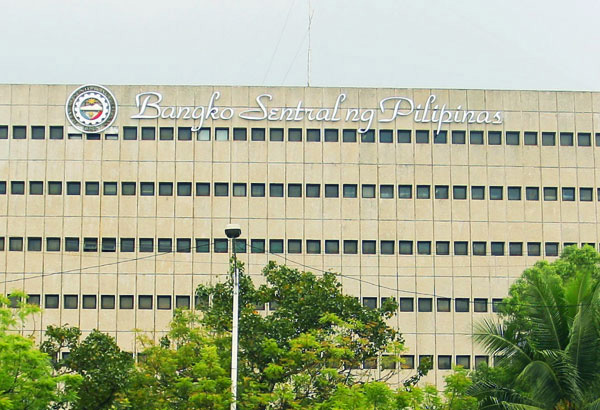 Fitch said the new guidelines released by the Bangko Sentral ng Pilipinas last week to enhance reportorial requirements and strengthen the oversight of the banking system's real estate and project financing activities could serve as an effective tool in detecting potential risks in these rapidly growing sectors. File
New BSP rules to spot lending risks – Fitch
MANILA, Philippines — New measures imposed by the central bank in monitoring property lending and project finance in the country could be instrumental in spotting vulnerabilities in the continuously growing lending sector, according to Fitch Ratings.
In a statement, Fitch said the new guidelines released by the Bangko Sentral ng Pilipinas last week to enhance reportorial requirements and strengthen the oversight of the banking system's real estate and project financing activities could serve as an effective tool in detecting potential risks in these rapidly growing sectors.
"Recent moves to enhance oversight of property lending and project finance in the Philippines could make it easier to spot pockets of excess in these high-growth sectors," Fitch said.
According to Fitch, the new ruling targets two sectors that are exposed to potential risks amid strong loan growth.
"Real estate loans, which account for just over 20 percent of total bank lending, have risen by 21 percent on average over the last four years. Meanwhile, project finance is likely to take off as the Duterte administration pushes ahead with its infrastructure investment drive," Fitch said.
"Greater monitoring of these lending activities has been hampered by limitations in system-wide data, and the new initiatives could help to address this, especially if more information is made available publicly," it said.
However, Fitch said while the new measures present improvements in the regulation of real estate and project lending, it does not necessarily tighten standards to curb growth.
"Prudential standards have not been tightened under the new measures and the regulator still faces the challenge of discerning unhealthy risk-taking from productive lending that supports economic growth," Fitch said.
According to Fitch, sustained and rapid loan growth could create risks to the banking sector and the economy if left unchecked.
"In such a strong growth environment, there is a risk that 'blind spots' may develop, where downside risks may not be adequately priced into lending decisions. Risks could crystallise into losses if, for example, the economy slows or interest rates rise significantly," it said.
Fitch said it could also raise the pressure on bank's risk management capability, systems and operations.