Cielito 'Honeylet' Avanceña (third from right) graces the turnover ceremony for the DU30 Early Learning Center in Brgy. Kamanga, Maasim, Sarangani Province. Also in photo are Mangelen Integrated School principal Cleofe Quintana (second from right) and former Sarangani Governor and now Alsons Aquaculture Corp. COO Miguel Rene Dominguez (right).
Learning center is power firm's gift to Sarangani youth
Bing Parel
(The Philippine Star) - July 2, 2018 - 12:00am
MANILA, Philippines — Early childhood education clearly plays a key role in a child's development, helping shape the quality of a child's life and his chances of succeeding later on.
In Maasim, Sarangani, the kindergarten students of public elementary school Mangelen Integrated School (MIS) are off to a good start following the donation of a two-classroom building by Sarangani Energy Corp. (SEC), a subsidiary of the Mindanao-based Alsons Power Group (APG), which owns and operates the 210-megawatt Sarangani Energy baseload coal-fired power plant in Maasim. The plant provides power to around three million people from Sarangani, General Santos City and other key areas of Mindanao.
Known as the President Rodrigo Roa Duterte (DU30) Early Learning Center, the building caters to kindergarten pupils from Barangay Kamanga and nearby communities. Each of the classrooms that can accommodate 40 to 50 pupils is equipped with visual aids including a television for education programs, along with learning materials that include big illustrated children's books written in Blaan with English translations.
According to Alsons Power and SEC executive vice president and CEO Tirso Santillan, the learning center is an example of how private sector companies like Sarangani Energy can partner with government entities such as the Department of Education and local government units to "help enhance the quality of a child's foray into formal education – especially in the rural areas."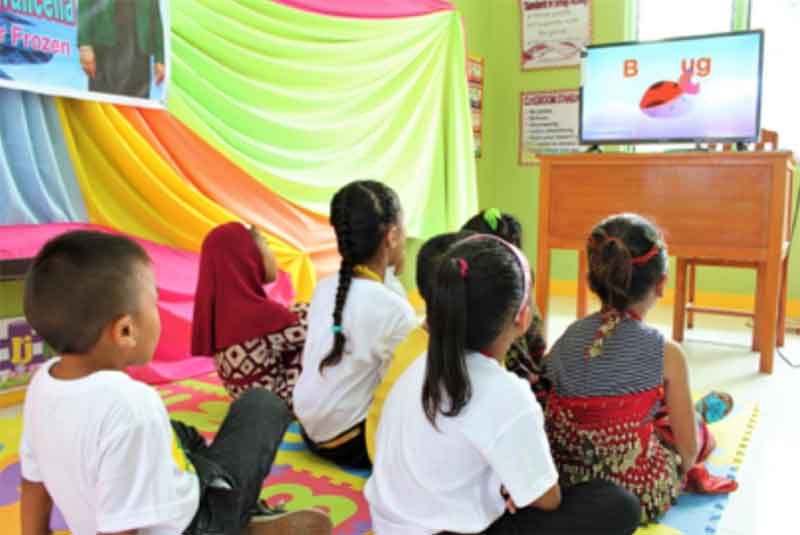 Spacious and well-equipped classrooms are highly conducive to learning.
More importantly, the DepEd curriculum for kindergarten and early graders requires that subjects be taught in the children's "mother tongue." According to Santillan, "This is especially important to young learners belonging to indigenous communities such as the Blaan as it allows the children to learn concepts in their own language and also allows for the preservation of a particular indigenous community's oral folklore and traditions."
The occasion was in fulfilment of a promise made by the power firm to President Duterte when the latter graced the January 2017 ceremonial switch-on of SEC's first 105-megawatt section of the 210-megawatt baseload coal plant and the kick-off ceremony for the coal plant's second 105-megawatt section.
Present as keynote speaker during the turnover was Cielito "Honeylet" Avanceña.
"Not everyone is privileged or blessed to be able to go to school," she said, citing that the gesture of Alsons is much appreciated because of its great impact on the community.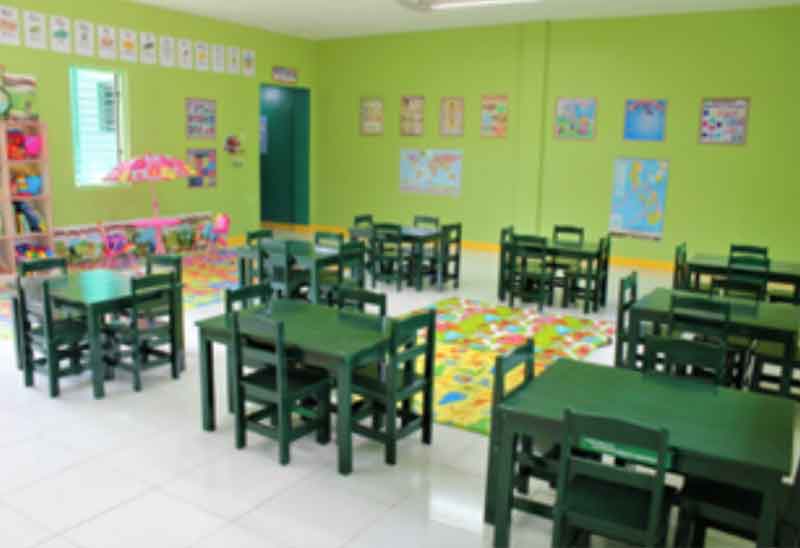 School principal Cleofe Quintana affirmed, "This donation is going to have such a great impact on the beneficiary pupils, some of whom have never seen a television before in their lives because they do not have one in their homes, since many of the parents in our communities only rely on farming or fishing for their livelihood."
With the DU30 Early Learning Center and the generosity of companies like Alsons and Sarangani Energy Corp., a public school like Mangelen Integrated School is able to provide "a child-friendly classhome" where learning is fun, exciting and nurturing.