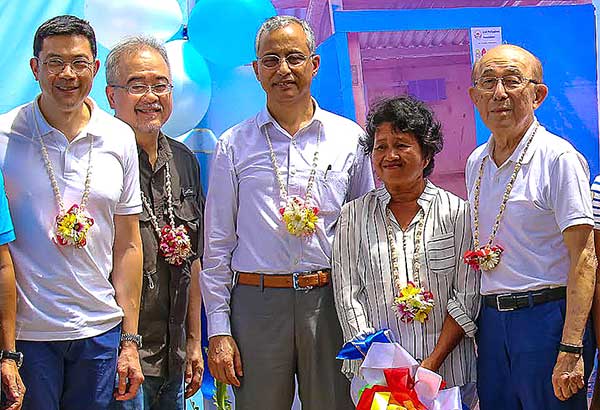 (From left) ASA Philippines Foundation board members Eric Albert Gotuaco and Richard Dee, president and CEO Kamrul Tarafder, barangay captain Emelia Gorgonio, and chairman Edward Go.
ASA Philippines turns over toilets to Leyte residents
Fighting open defecation
MANILA, Philippines - For decades, a number of households in Barangay Hiluctogan in Mahaplag, Leyte have resorted to open defecation, exposing residents to serious health risks.
In the absence of toilet facilities, the forest enshrouding the remote barangay served as the residents' public restroom for their daily relief for many years.
The practice of open defecation has become customary in Hiluctogan as most of the community see toilets as the least of their priorities.
"We don't have the financial capability to build one," Lorena Puda, a resident, explained.
While Barangay Hiluctogan may seem like an isolated case, there are millions of Filipinos across the country that lack access to improved sanitation.
According to the "Progress on Sanitation and Drinking Water: 2015 Update and Millennium Development Goals Assessment," more than seven million Filipinos have no toilets while 8.4 million lack access to clean drinking water.
With the alarming situation of the barangay posing a continued health risk especially to children, ASA Philippines Foundation took the initiative to finally put an end to the residents' sanitary crisis.
Together with entities from the municipal government, ASA Philippines embarked an information drive to educate residents about the hygienic disposal of excreta and the importance of toilets.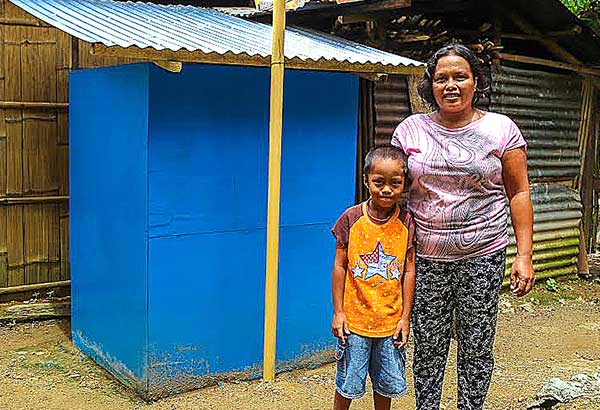 Lorena Puda is one of 42 beneficiaries of ASA Philippines Foundation's KasilyASAn program.
To further alleviate the barangay's hygiene issues, ASA Philippines rolled out a sanitation project called 'KasilyASAn' by providing free toilets to 42 households that resort to open defecation.
In an interview with The STAR, president and CEO Kamrul Tarafder said that the barangay was an ideal place for the foundation to make a real difference, even as he hoped that other organizations would emulate the project.
"Our KasilyASAn program should become a model for national and local government to create an example of zero open defecation," he said.
"This effort will eventually become an example that remote and poor barangays are the ideal place for better health," he added.
Three more barangays with more than 200 beneficiaries in Apayao, Maguindanao, and Sulu are the next target of the program.
"The foundation intends to cover 100 percent of the sanitation requirements of these four barangays," ASA Philippines foundation director Barbara Custodio said, referring to barangays covered by the project.
A non-profit institution that specializes in microfinancing for 13 years, ASA Philippines has a portfolio of P11.5 billion served by 6,792 staff in 1,000 branches across the country. It has over 1.4 million active borrowers.
Apart from the KasilyASAn, the foundation continues to provide assistance to the marginalized through its various corporate social responsibility programs such as disaster relief operations, environmental protection, free death benefit, hospitalization, cleft and lip palate operation, cataract operation, bloodletting, medical and dental mission, scholarship grants, urban gardening, tree and mangrove planting.
"We would like to focus on other basic needs like education of the children, their home improvement facilities together with access to clean water and improved sanitation," Tarafder said.