Mano Amiga Academy believes in providing students an exciting and enriching learning experience.
School opens bright future for the underprivileged
Janvic Mateo
(The Philippine Star) - November 21, 2016 - 12:00am
MANILA, Philippines – High quality private education should not be a privilege reserved for the chosen few.
This is the mantra of international, non-profit low-cost private school Mano Amiga Academy, which recently opened the doors of its new campus in Parañaque City.
Established in 2008, Mano Amiga has one primary objective: to provide students from low-income communities education at par with the best schools in the world.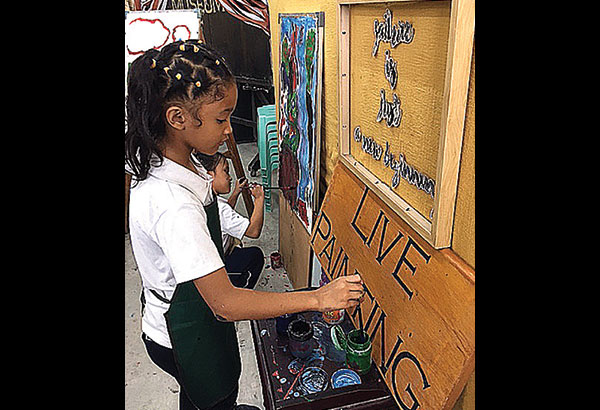 But for school co-founder and executive director Lynn Pinugu, achieving such a lofty objective means going beyond simply providing quality education for their students.
"Our programs are not limited to education alone. We focus on getting to know the circumstance of each family, and provide them with support and services that are tailored to their needs," she said.
For the past seven years, the school operated in a 300-square meter property with only three classrooms in Taguig City.Pinugu recalls her frustration at having to turn away four out of five poor pre-school age children due to capacity limitations.
"The small space hindered us from growing the impact and reach of our program," she says.
Everything changed this academic year when the school, with the help of a grant from Metro Pacific Investments Corp., acquired a 2,500-sqm. property in Better Living, Parañaque City. Donations from other companies such as Western Union, Manta Equities, Qualfon Philippines, Unilab and LBC also helped the school to complete the first phase of the construction of its new classroom.
From 95 students last year, Mano Amiga almost doubled its enrolment to 171 students from Kindergarten to Grade 7 this year. Pinugu says they intend to further scale up to accommodate up to 800 students.
"Our new campus allows us to accept more students and help more families, and also provides us with more equipped facilities to test educational innovations and to pilot other development programs," Pinugu said.
Innovative approach
Even with the move to a new but farther location, Mano Amiga principal Revelyn Tria-Siasoyco said majority of their students still decided to stick it out "because they believe in the unique approach of the school."
Mano Amiga implements a K-12 approach using an international curriculum, with a pedagogical method called integral formation – an personalized approach that develops a person's intellect, character, critical thinking and leadership abilities, among others.
With the new campus, Siasoyco said they managed to strengthen co-curricular activities as they have more space for different activities.
"To develop life-long learners, students need to associate learning with both fun and hard work. We take pride in giving our students an exciting and enriching learning experience," she said.
Since they no longer have to conduct classes in multiple shifts, Pinugu said they piloted a project-based learning approach that would teach students practical applications of what they learn in class.
"The idea is to come up with projects that help the community. The learners, they're empowered," she says.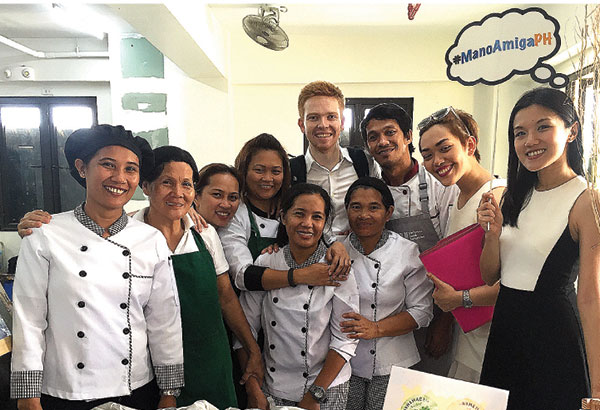 Bistro Cafe, the school cafeteria, funds part of the school's operational expenses and scholarships and employs some parents of the students.
Mano Amiga implements a socialized tuition scheme to ensure that those falling on the lowest socio-economic bracket receive full scholarship support.
They also ask parents to volunteer in the school as teacher assistants or help in maintenance and other administrative tasks to keep operating costs low.
Some parents were also given employment through the school's cafeteria and food delivery business Bistro Café, the majority of the profit of which are used to fund scholarships for the students.
In addition to the school expansion, Mano Amiga also plans on replicating its model in other communities through public-private partnerships.
"We are currently committed to the sustainable scale-up of our social impact by growing our current campus, and hopefully putting up 20 more locations in different parts of the Philippines," Pinugu added.
All their plans and efforts, she said, are geared toward making a more significant impact on addressing the country's social problems.